Phat Dat donates VND 100 million to "For Truong Sa students" Charity program (phase 2)
On the morning of August 30, 2013, the "For Truong Sa students" program (Phase 2), sponsored by Vu A Dinh Scholarship Fund ( established by the Central Committee of Ho Chi Minh Communist Youth Union) and Ho Chi Minh City Law Newspaper was announced and launched at the editorial office of Ho Chi Minh City Law Newspaper.  Phat Dat Real Estate Development Corporation donated VND 100 million for this meaningful cause.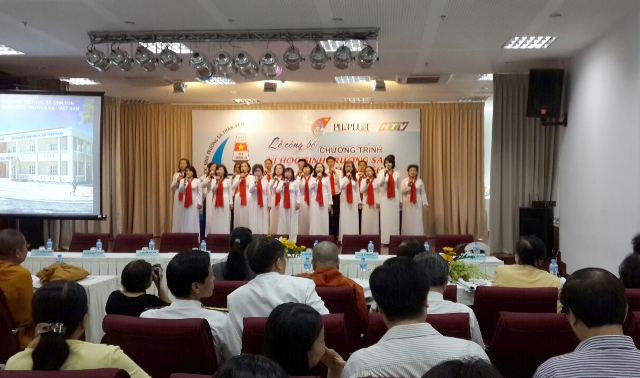 Photo: Inauguration Announcement of the Program "For Truong Sa students" (Phase 2)
According to the Program Steering Committee, in the second phase, the program intends to call for donations from organizations, businesses and benefactors to build schools on Sinh Ton Island (in Sinh Ton Commune, Truong Sa District, Khanh Hoa Province).  It is expected that this project will commence in the school year of 2013-2014, including construction of classrooms, library, accommodation, working offices for teachers, freshwater reservoirs, restrooms, etc. At completion, this will be a great accomodation for learning and living of officials, teachers and students on the island.
It is known that in Phase 1, the program ran campaigns to call for contributions to build Truong Sa Primary School – the first school on Truong Sa Archipelago and received a large number of contributions from individuals, organizations and businesses.  As a result, the project was inaugurated and put into action on April 21, 2013. The Program Steering Committee hopes that the program will continue to receive contributions from the whole society in this second phase so that next school year, Sinh Ton Primary School will be officially inaugurated.