Phat Dat: kind heart towards youth and students
Only in June 3, 7 and 8 of 2018, Phat Dat Real Estate Development Joint Stock Company organized up to 3 activities to support the community through meaningful programs for the youth, bringing good values ​​for the society.
Always participating in volunteer activities
On the evening of August 12, 2018, at the 25th anniversary of the summer volunteer programs and campaigns of Ho Chi Minh City youth (1994 – 2018), with the theme "25 years of Spring Volunteer" run by the Ho Chi Minh City Youth Union, Youth Federation, Student Association organized, Phat Dat was honored to receive certificates of merit from the City People's Committee for its positive contribution in volunteering.
For nearly 15 years of establishment, Phat Dat has been quietly supported many charitable programs such as sponsoring 7,000 shirts and hats for spring and summer volunteer activities (2018), raising fund "Winter Night Dream For Cancer Children" (2017); supporting people in flood areas.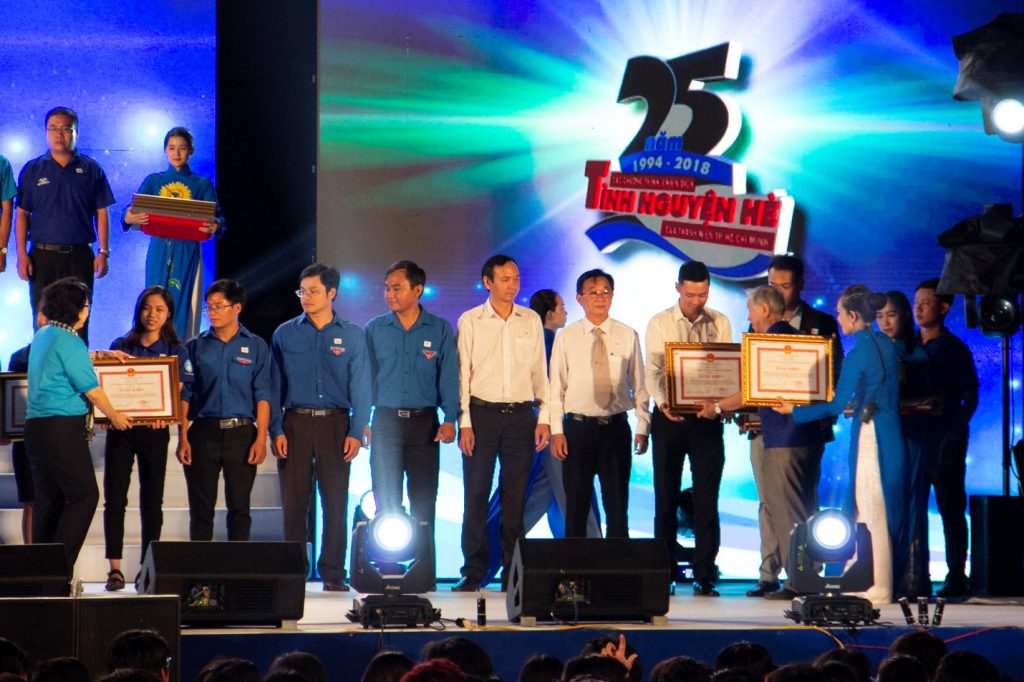 Mr. Nguyen Tan Danh – Executive Advisor, Phat Dat's representative received the certificate of merit in the program "25 years of Spring Volunteer
For the youth activities, Phat Dat always takes the lead and gives practical support. On July 22, 2018, within the framework of supporting disadvantaged youth and children in District 7, Phat Dat donated more than VND 13 million, contributed to develop a life of good quality, civilization, modern and affection in Ho Chi Minh City and District 7.
Previously, on April 28, 2018, the National Flagpole on Hon La Island (Quang Binh) was inaugurated, whose entire construction cost was funded by Phat Dat and which is included in the project of building 7 national Flagpoles at the outer islands in particularly important position along the country. This work is significant to propaganda and deep education for the young of national pride, patriotism and responsibility to protect Vietnam's sovereignty and territorial integrity
Siding  with disadvantaged students
Also in the morning of August 12, 2018, in the program raising funds for the "Giving Strength to Students" scholarship, Phat Dat donated, on behalf of the "Giving Strength to Quang Ngai Students" Club VND 500 million to the "Giving Strength to Students" scholarship fund, supporting disadvantaged students.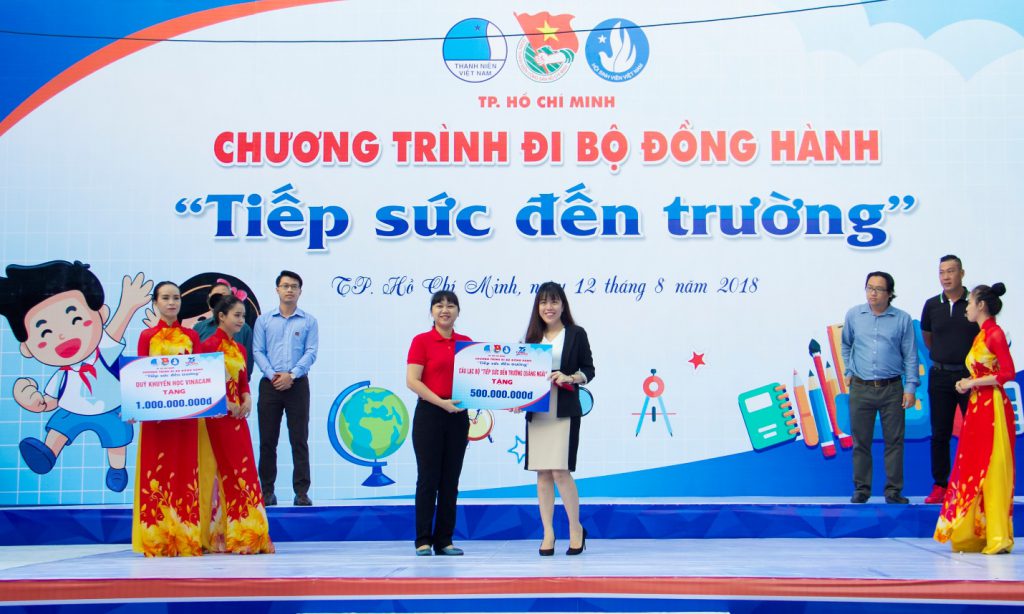 Ms. Tran Vo Thuy An – Deputy Director of Marketing of Phat Dat Company donated to the "Giving Strength to Students" Fund at the ceremony
Over the years, with the program "Giving Strength to Students", Phat Dat has helped thousands of students enter the university. Typically, in 2012, Phat Dat contributed VND 5 billion and mobilized an additional VND 1 billion to form a VND 6 billion scholarship fund, which were lent for annual interest at the bank interest rate for the purpose of maintaining scholarships in a sustainable, long-term and stable mannerand such amount of interest was given scholarships to students.
In parallel with the contribution and awarding of the Scholarship Fund, Phat Dat also focuses on the learning and development environment for children in remote areas. On July 20, 2018, Tra Xinh, Tay Tra and Quang Ngai boarding houses were presented with interior equipment, giving more joy to children in the mountainous areas in the west of Quang Ngai.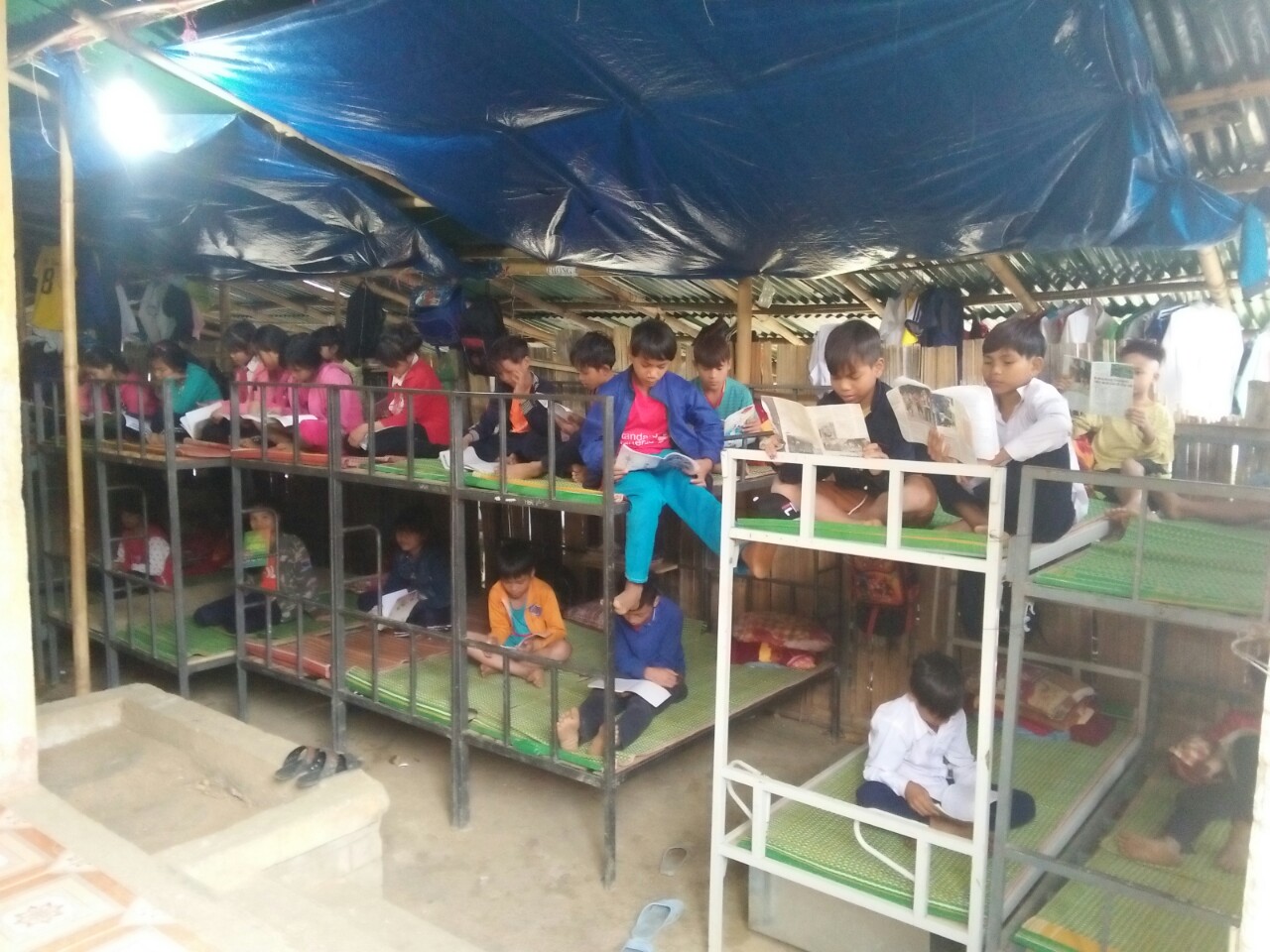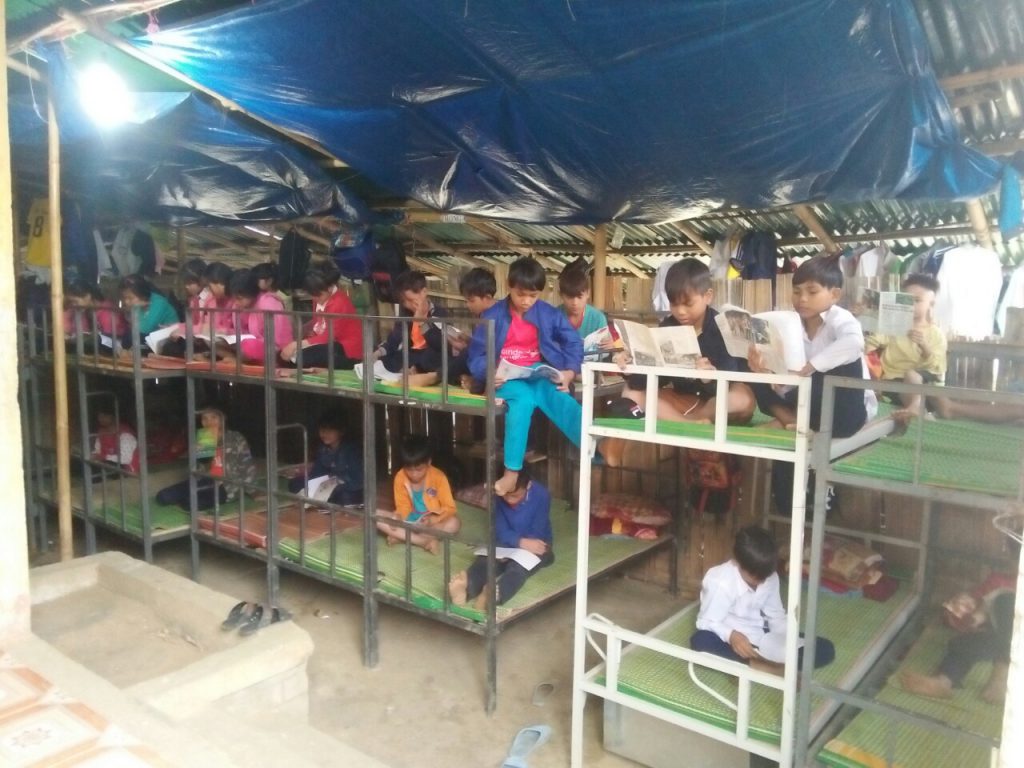 Children study in deprived conditions at Tra Xinh school (old)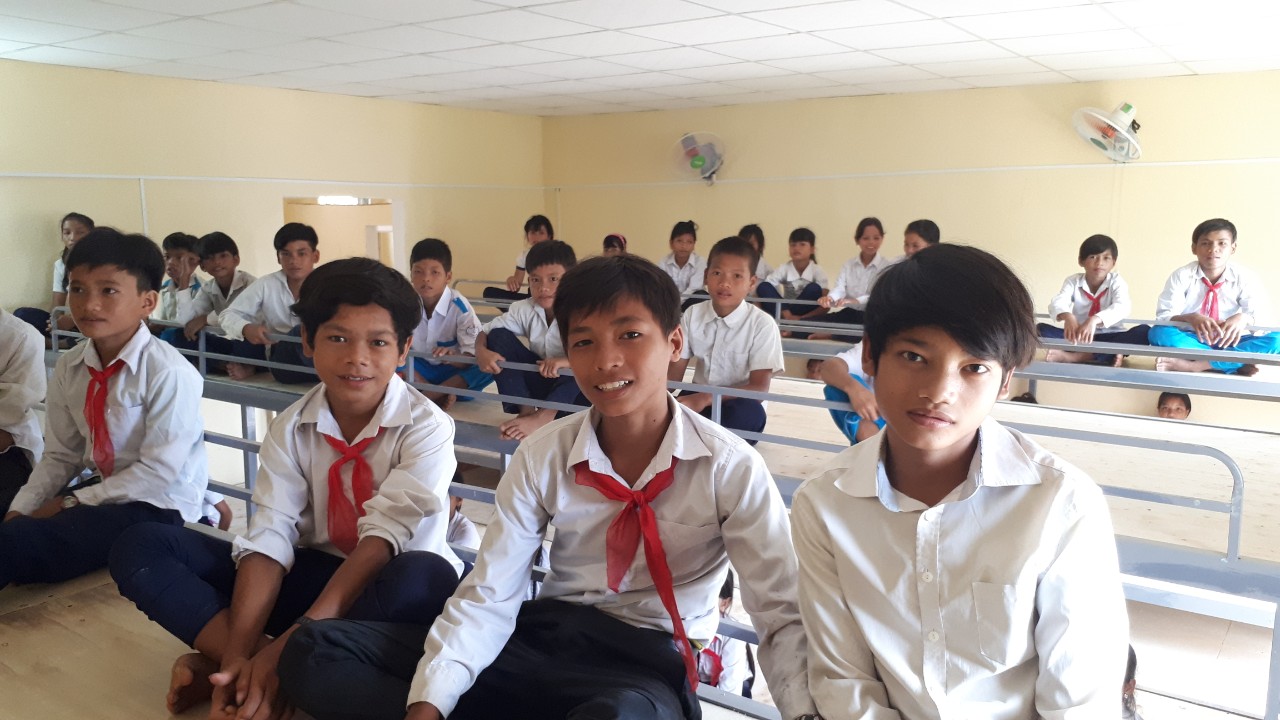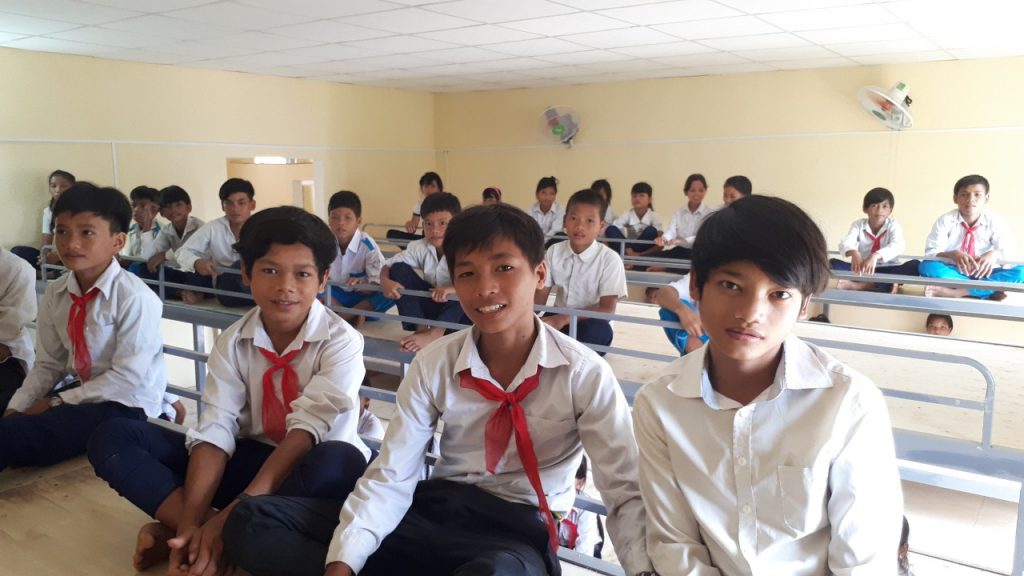 And their smiles when being learned in the new school sponsored by Phat Dat
Also from May 3-2018, Phat Dat provided periodic support an amount of VND 10 million per month for the orphanage of Phu Hoa – Quang Ngai, sharing some children's difficulties here. Despite living far from home, the Chairman Nguyen Van Dat always towards his homeland Quang Ngai with a shared heart and kindness.
With that spirit, Phat Dat has certainly contributed more beautiful gestures to the community.
Nguyễn Tâm