Phat Dat awared top reputable property developers and vietnam best growth
On 27th April 2021 in Hanoi, Phat Dat Real Estate Development Corporation (Stock code: PDR) was honored "Top 10 Most Reputable Property Developers 2021" and "Top 50 Vietnam Best Growth" by Vietnam Report and VietNamNet News. This latest recognition of PDR's impressive business performance marks the four consecutive years of PDR's presence in Vietnam Report rankings.
Amongst 10 prominent representatives of the real estate industry entitled "Top 10 Most Reputable Property Developers 2021," Phat Dat has showcased its efficient business operations, effective developmental strategy, project development competency, considerable prestige in the sector, a valuable contribution to the sector's mutual development, and well-earned reputation from the community of customers, partners, investors, shareholders, etc.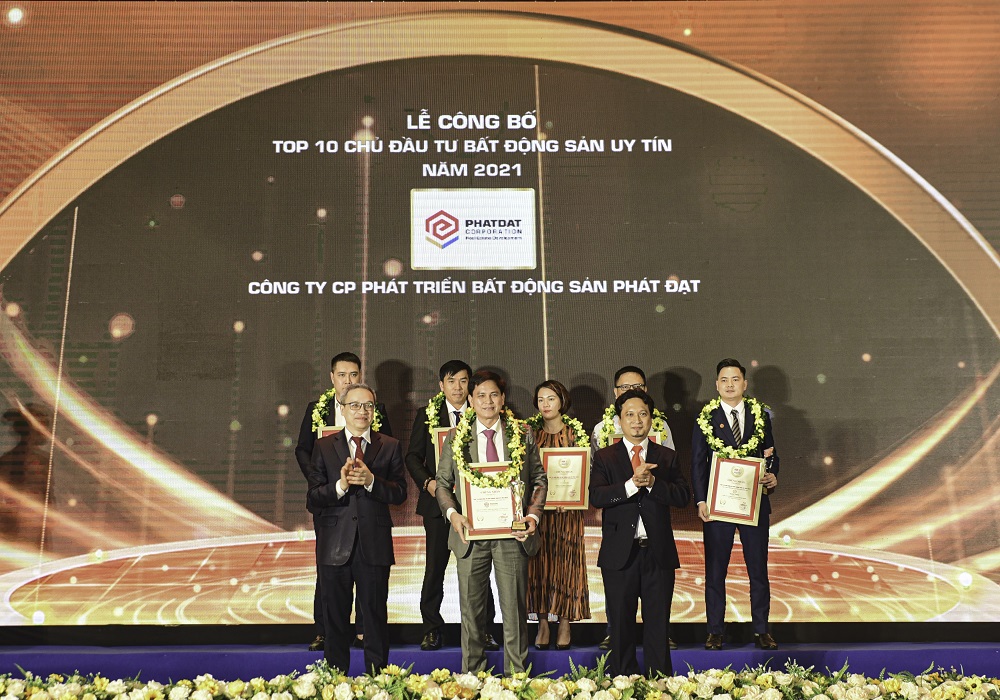 Mr. Nguyen Thanh Thao – Deputy General Director of Finance (in the middle of the first line), receiving trophy and certificate at the Announcement Ceremony on 27th April 2021.
Besides, the "Top 50 Vietnam Best Growth" category is to recognize and commend 50 enterprises leading in sustainable profit growth with efficient and stable business performance during the 2014 – 2020 period.
Winning this award, Phat Dat has demonstrated a high growth rate and healthy financial status, especially in the 2018-2020 period. Closing the fiscal year 2019, PDR's revenue reached VND 3,400 billion, an increase of 58% YoY, and profit before tax reached over VND 1,105 billion, up 46% YoY. Also, 2018 is the starting point of "The New Era" strategy toward 2023 with the initial annual avenue over VND 1 billion, 38% CAGR, and a 5-year accumulated profit of VND 11,850 billion.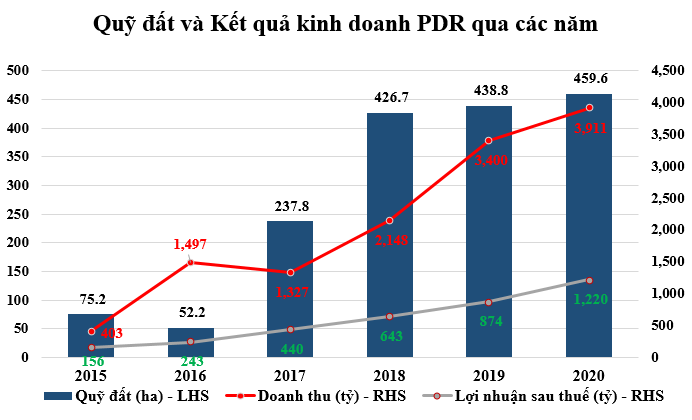 PRD's business performance during 2015-2020
In 2020, although the economic condition and the real estate market underwent severe impacts of COVID-19, Phat Dat displayed the courage of its convictions when finishing all business targets. Specifically, profit before tax and profit after tax reached VND 1,540.22 billion and VND 1,220.25 billion, up 39.3% and 39.6%, respectively.
Besides financial indicators, Phat Dat's growth has been reflected in other aspects such as the expanding landholdings, speedy development, and efficient use of capital. In addition to the key market of HCMC with projects giving credits to Phat Dat brand name such as the EverRich, Millennium, etc., Phat Dat also leaves its bold footprint in the Central Coast region with Phat Dat Bau Ca Residences (Quang Ngai), Nhon Hoi Ecotourism City (Binh Dinh), the Apartment & Commercial Complex Astral City (Binh Duong), Vung Bau Ecotourism Area, etc.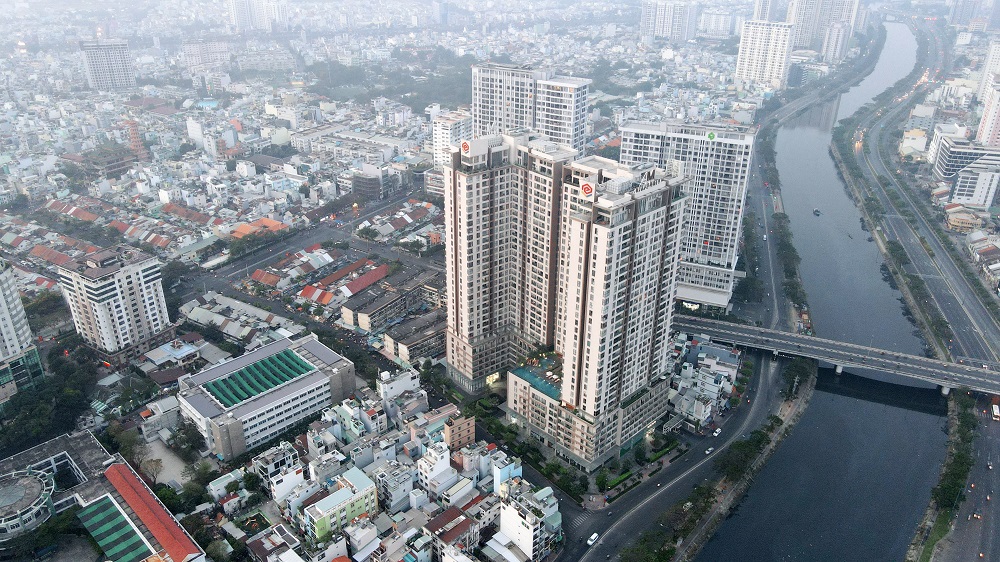 Millennium – one of the projects giving credits to Phat Dat brand amongst the HCMC real estate market.
PDR's promising business scenarios and outstanding achievements have attracted great attention from investors. Thus, PDR becomes a noteworthy player on HOSE. By the end of 23rd April 2021, PDR's adjusted share price was at VND78,500/share, up 87.3% compared to the beginning of 2021 (VND41,920/share), resulting in the market cap at USD 1.5 billion, up USD 350 million compared to February 2021.
Expanding into new markets, Phat Dat sets new business targets, in which the 2021's profit before tax is at VND 2,335 billion, corresponding to the new accumulated profit before tax for 2019-2023 at VND 14,270 billion and the new CAGR at 51%/year (of the civil real estate sector only).
This year, the Company officially shapes itself into a professional conglomerate with various business lines. Accordingly, besides the key sector of residential real estate, Phat Dat utilizes its core competency of project development to expand into industrial real estate and renewable energy fields. The diversification of business fields abides by the Company's unifying development criteria of "Speed and Sustainability."