Phat Dat constantly presents in VIX50 - Top 50 Vietnam Public Companies 2022
Phat Dat Real Estate Development Corporation (HOSE: PDR) was named among Top 50 Vietnam Public Companies in 2022. Thanks to its impressive growth, this Enterprise has won the award for the second time in a row.
On 3rd August 2022, the announcement ceremony of VIX50 – Top 50 Vietnam Public Companies took place at the Reunification Hall in Ho Chi Minh City. The annual ranking honors public enterprises exhibiting excellent financial health, media reputation, growth potential, sustainable development, competent management, and their prestige in respective industries.
Phat Dat's representative at the announcement ceremony
In this ranking, PDR is one of six real estate winners. In fact, VIX50 winners also include many significant firms from different sectors, such as banking, finance, securities, pharmaceutical, and food industries.
In the winner list, PDR is among the top enterprises by highest market cap and profit, with its capitalization of over $1bn and annual profit of over VND 1,000bn. This result gives credit for these companies' foundation and adaptability to overcome hurdles and seize opportunities amid economic volatility, particularly during the epidemic.
Specifically, in 2021, PDR's market cap topped $2.1bn, and its reputation was exerted widely among customers, investors and the community alike. With its resolve to reach beyond the limits, PDR has achieved excellent results in many aspects, successfully establishing a new position as one of the leading enterprises in the real estate industry as well as in the stock market.
PDR's pre-tax profit climbed steadily from VND 1,105bn in 2019 to VND 1,540bn in 2020 and reached VND 2,344bn in 2021. In 2022, PDR targets its pre-tax profit at VND 3,635bn. PDR's profitability is also enhanced in the 2019–2021 period thanks to increasing profit margins or the ROE remained higher than the industry average. Also, PDR has a healthy financial structure when the Debt/Equity ratio has been maintained between 0.3x and 0.5x in recent years, which is lower than the average of the real estate industry.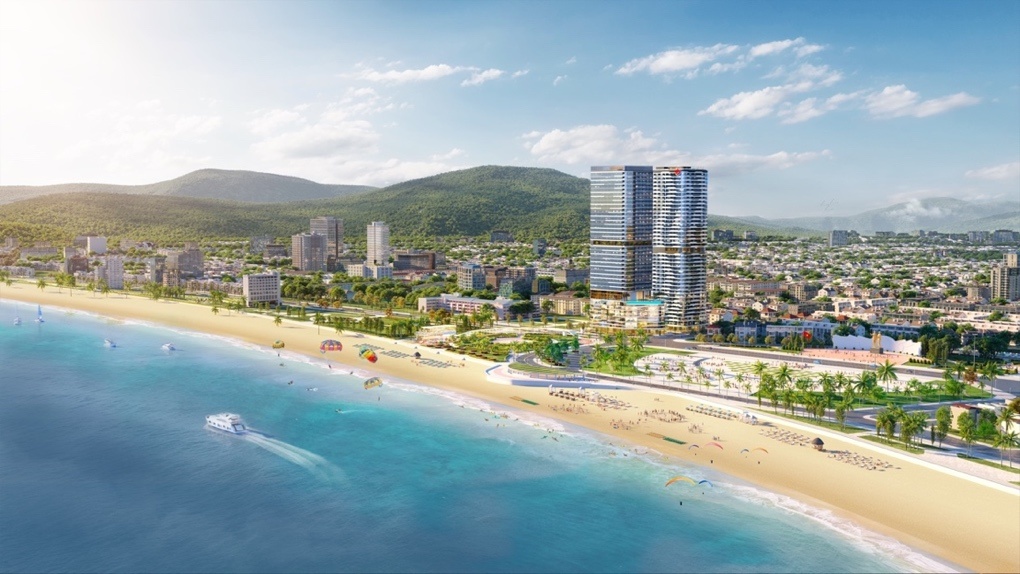 CADIA Quy Nhon is located in the central square of Quy Nhon city.
In pursuit of sustainable development, PDR is restructuring its portfolio. In particular, the enterprise is constantly acquiring potential lands in its key markets across the country, such as Ho Chi Minh City, Ba Ria – Vung Tau, Binh Duong, Dong Nai, Binh Dinh, Da Nang, Quang Ngai, and others. PDR's land bank is currently more than 7,404 hectares, sufficient for the development strategy in the next 5-10 years. Besides the main residential segment, PDR is expanding into high-end hospitality properties.
PDR has demonstrated its solid foundation and exceptional capacity by consistently growing and creating breakthroughs with a proactive mindset. Such success results from a clear, consistent strategy and a great vision for the new era. VIX50 validates PDR's efficiency and prominence in pursuing stakeholder benefits and social responsibility.