Phat Dat expands to industrial Real estate & Logistics
Despite fluctuations throughout the course of the epidemic's two years, the industrial real estate sector saw a number of positive signs. This is also the basis for experts and real estate market research organizations to determine that industrial real estate holds many prospects in the future.
According to Cushman & Wakefield, Vietnam is an appealing investment destination because of its steady growth, export-oriented economy, free trade agreements, young workforce, preferential investment policies, and strategic geographical location. Furthermore, in the current setting, Vietnam has implemented the crucial policy of "Safely Adapting to Covid-19" rather than "Zero Covid-19" to encourage positive developments in the industrial market.
Embracing the trend: The launch of Phat Dat Industrial Park Real Estate
Always in a proactive position pursuing its development strategy, Phat Dat Real Estate Development Corporation (Stock code: PDR) entered the industrial real estate sector in August 2020 after approving the establishment of Phat Dat Industrial Park Investment and Development JSC (PDI) with an initial charter capital of VND 680 billion in August 2020 and an increase to VND 3,000 billion in January 2021.
In September 2020, Mr. Tran Tan Sy was appointed CEO of Phat Dat Industrial Park Investment and Development JSC (PDI). Mr. Sy will construct and lead a competent team to develop projects in highly strategic locations, drawing on 15 years of expertise managing and operating successful and highly-appreciated IP development businesses.  Besides, PDR's Board of Directors decides that PDI will be one of the Phat Dat Group's primary pillars, contributing significantly to the revenue structure and ensuring PDR's long-term revenue and profit.
As in the business plan set forth by the BOD, when operating in the fields of industrial properties and logistics, PDI aims to secure sufficient industrial land bank to develop ongoing projects for 10 years at strategic locations, taking advantage of favorable road connections and waterways, existing labor force, raw materials, and a potential consumption market. Another key goal is to develop PDR's collective industrial landholdings and perform effective business for these projects to contribute to revenue actively and expand Phat Dat Group's customer network.
According to Mr. Tran Tan Sy, PDI's strategy is to develop industrial clusters ranging from 1,000 to 6,000 hectares in areas with developed infrastructure and advantages for industrial park development, such as Da Nang, Quang Ngai, Binh Duong, Dong Nai, Ba Ria – Vung Tau, Dong Thap, and other provinces. By far, PDI's most notable projects include the 1,152-hectare Phat Dat – Dung Quat Township (Quang Ngai), which is set to begin construction in 2023; the 24-hectare Tai Tien General Warehousing and Logistics Services (Ba Ria – Vung Tau), which is currently under construction; the 59.16-hectare Ham Ninh Industrial Complex (Phu Quoc), which will begin construction in 2023;  and the Cao Lanh project, including Cao Lanh, Cao Lanh II, and Cao Lanh III IPs, of which the first 1,000 hectares in phase 1 will be under construction from 2024, among others.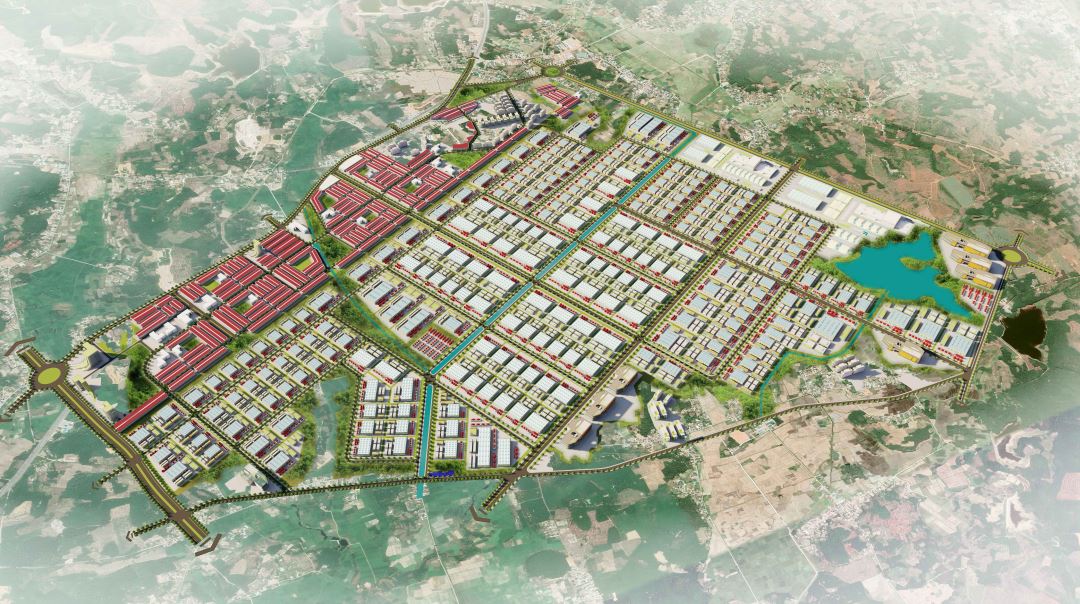 One of PDI's key projects in Dung Quat economic zone (Quang Ngai)
PDI differs from standard industrial parks in that it reserves 70% of the land for warehouses and the remaining 30% for urban infrastructure and services, addressing the needs for living and working environments for the local workforce and the surrounding community. This new industrial park model will use synchronization to support modern economic development by integrating all stages of the manufacturing process, from R&D through production, logistics, and trade prospects. These IPs will also strike a balance between urbanization, environmental conservation, and sustainable development. This inevitable trend in developing future-oriented industrial zones has been widely deployed in many countries but yet in Vietnam.
Well-founded ambition
According to Savills Vietnam, the influx of high-value manufacturing investments out of China in 2021 and 2022 will necessitate greater industrial real estate supply. This development will hasten the growth of industrial land throughout the country.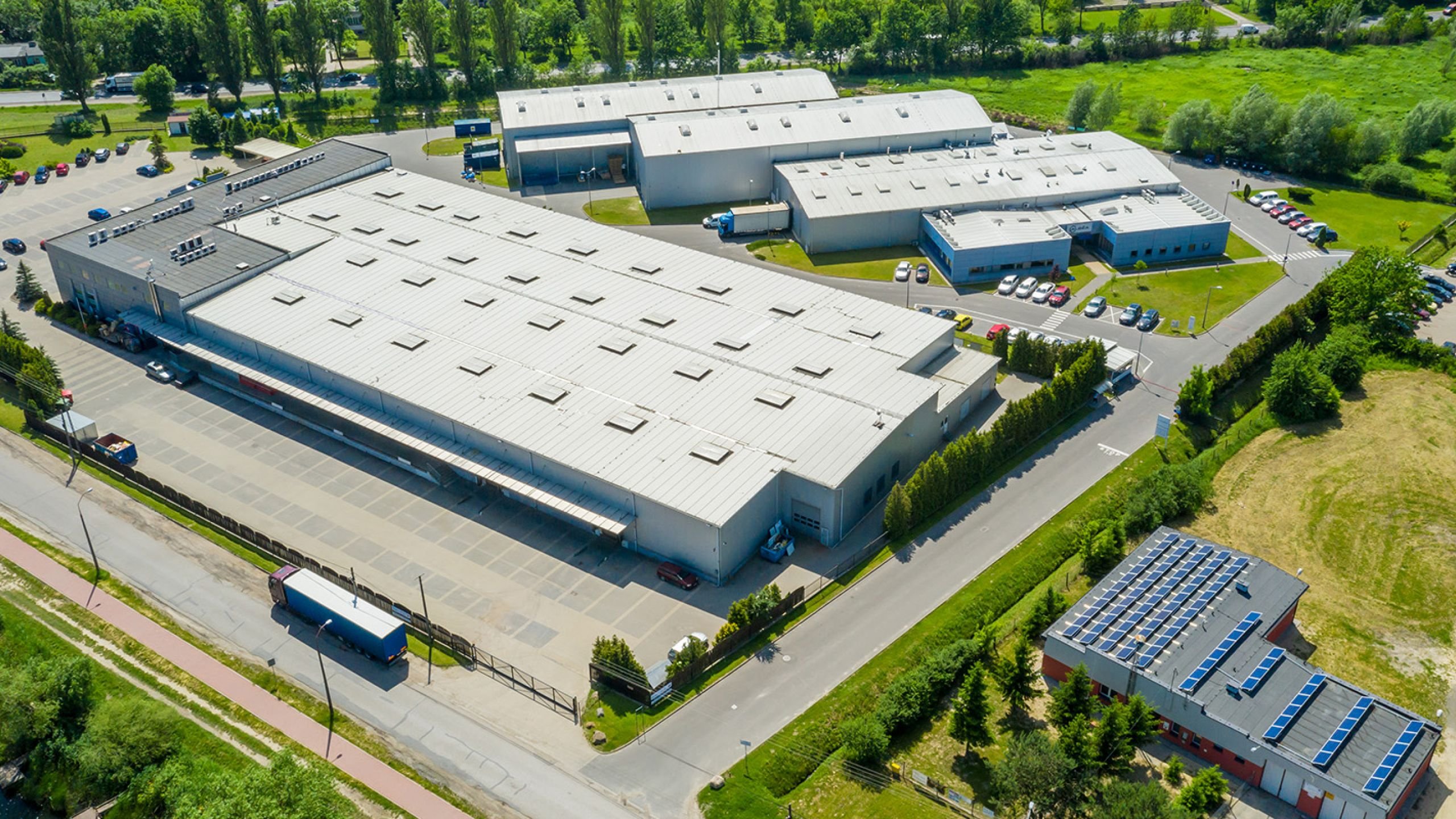 PDI aims at the model of modern industrial township

The confluence of booming e-commerce, effective free-trade agreements, and a rising middle class in Vietnam serves as a springboard for increasing industrial property demand and expanding trade opportunities. As a result, there is a quest for industrial real estate products with built-in utility systems. In particular, many businesses want to find industrial urban areas with a wide range of residential services, such as medical, educational, and recreational options, to secure the safety of their executives, specialists, and workers. Therefore, PDR's decision to establish PDI and invest in industrial real estate is completely grounded, timely, and in line with Vietnam's economic development trajectory.
As Phat Dat Group's representative has put it, to satisfy the needs of futuristic industrial zones, PDI has collaborated with Japanese partners who have vast experience constructing professional industrial zones, such as Nippon Koei. Simultaneously, the prestige, project development ability, and seasoned business experience of the company are promoted in order to build a network of partners with significant landholding, finance, and business skills. These strategic alliances form a robust foundation, ready to fulfill the most stringent deployment criteria and assure smooth operation.