Phat Dat finishes 2Q2022 with vnd 600BN in cash and cash equivalents; expects a large inflow in the last two quarters this year.
Cash balance increased to about VND 600bn, Phat Dat expects a large inflow from the transfer of Astral City
Phat Dat Real Estate Development Corporation (HOSE: PDR) boosted its cash and cash equivalents account to about VND 600bn by 2Q2022, a 71% rise from the end of 1Q2022. In the first half of 2022, Phat Dat spent significant capital outflows on investment activities, such as advances to contractors and deposits for land acquisitions. This is obviously the beginning of an investment cycle, which prepares for future launches of new products and consequently massive inflows from sales.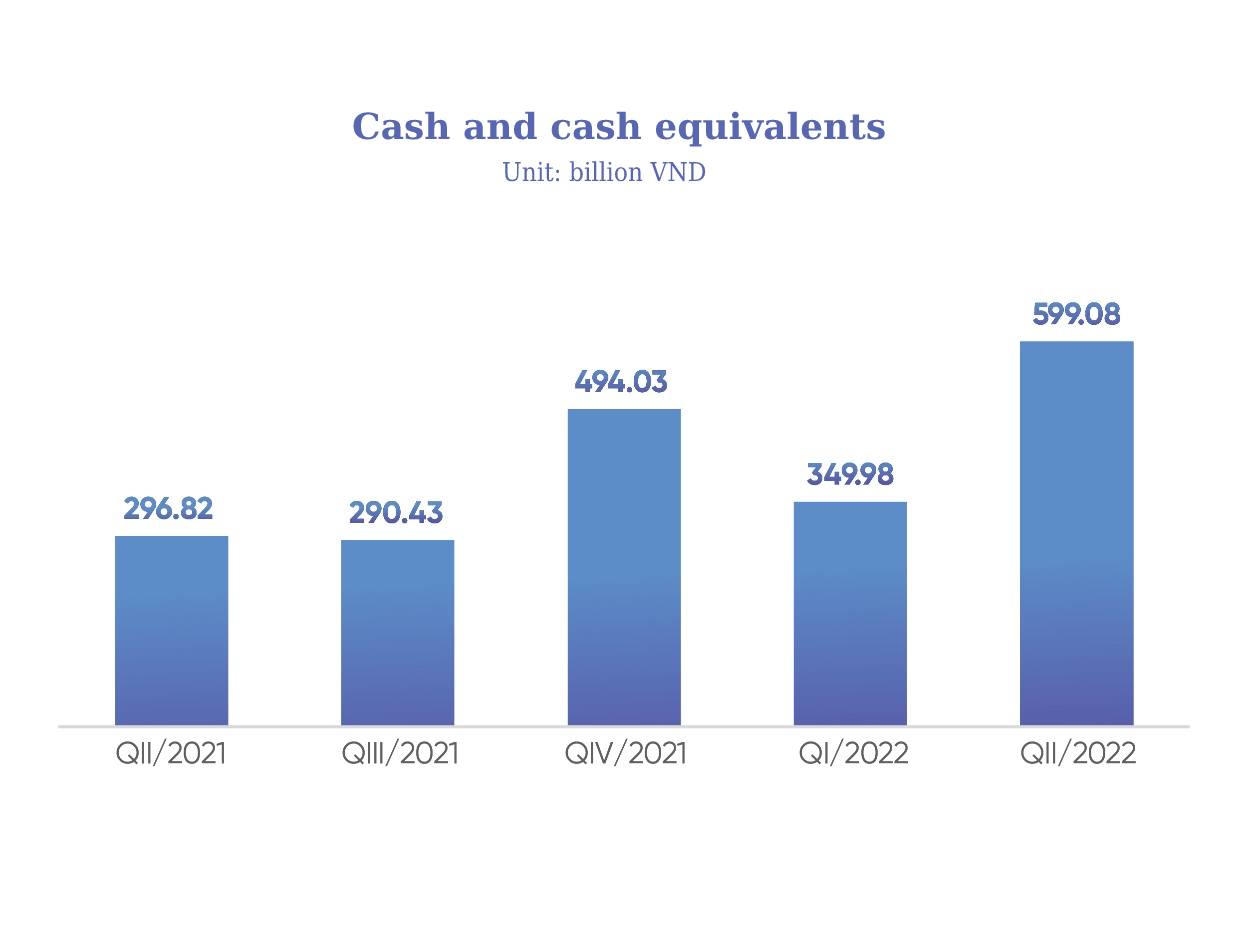 Recently, PDR approved a transfer of its holding shares in Saigon-KL Real Estate Corporation, the owner of Astral City. This deal, valued up to VND 3,350bn, allows PDR to early fulfill its 2022's pre-tax profit (PBT) target of VND 3,635bn. Thus, the deal also provides PDR with adequate resources for new developments. Specifically, the Company has announced its acquisition of 89% of shares in Hoa Binh Real Estate JSC to develop a 0.42ha project on a prime location at No. 197, Dien Bien Phu Street, Binh Thanh District, HCMC (also known as Hoa Binh – Thanh Yen Complex).
Phat Dat's total debt was VND 4,842 billion as of 30th June 2022, with VND 700bn due in the last two quarters of 2022 and about VND 2,700 billion due in 2023. PDR's Debt/Equity ratio was 0.55, a particularly good ratio compared to the industry average of 0.74. The borrowed capital was mainly invested in developing projects, land acquisition and site clearance, reflected in VND 13,000bn inventories and VND 1,500bn advances to suppliers. This is a basis for PDR's expectation of high sales revenue of up to VND 33,000 billion in the coming period, which excludes the inflow from the transfer of Astral City.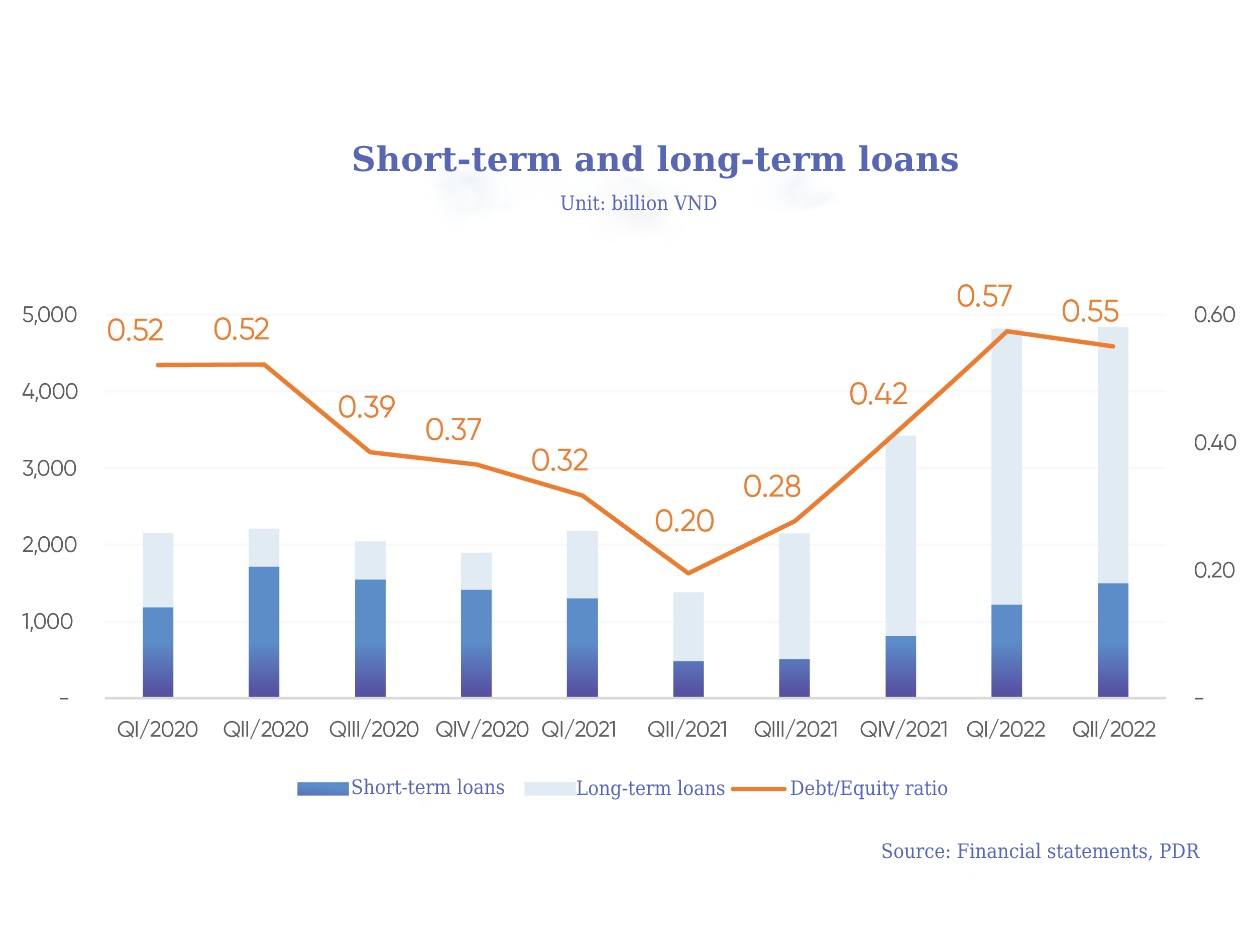 Phat Dat continues its strategy to expand landholdings and develop projects when the real estate market is cooling down. To be more flexible in the changing capital market, PDR aims to acquire new lands at a more favorable transfer price, increase cash reserves and strictly control financial leverage.
Currently, Phat Dat's total land bank is over 7,500ha, mainly in key markets such as HCMC, Ba Ria – Vung Tau, Binh Duong, Dong Nai, Binh Dinh, Da Nang and Quang Ngai.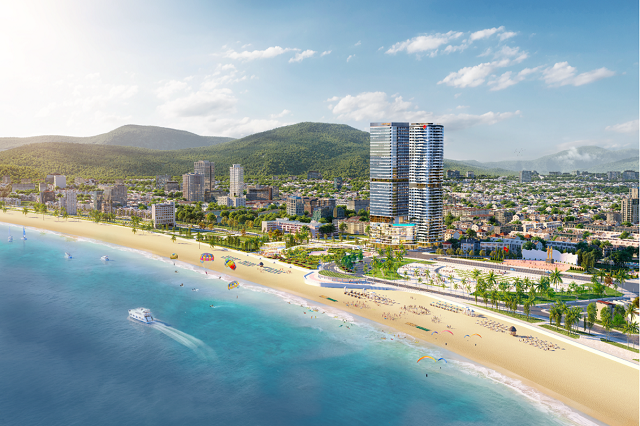 CGI of CADIA Quy Nhon (at No. 1, Ngo May Street, Quy Nhon City, Binh Dinh Province)
Business expectations
In addition to Astral City and Nhon Hoi Ecotourism City, the two vital projects to fulfill 2022's PBT target of VND 3,635bn, Phat Dat also announces upcoming key developments such as Thuan An High-rise Complex (Nguyen Thi Minh Khai – Binh Duong), CADIA Quy Nhon (No. 1 Ngo May, Quy Nhon City), Serenity Phuoc Hai (Ba Ria – Vung Tau) and Ben Thanh Long Hai – Tropicana (Ba Ria – Vung Tau). Notably, Phat Dat remains focused on the key HCMC market with a new commercial and apartment project at No. 197 Dien Bien Phu Street (Binh Thanh District).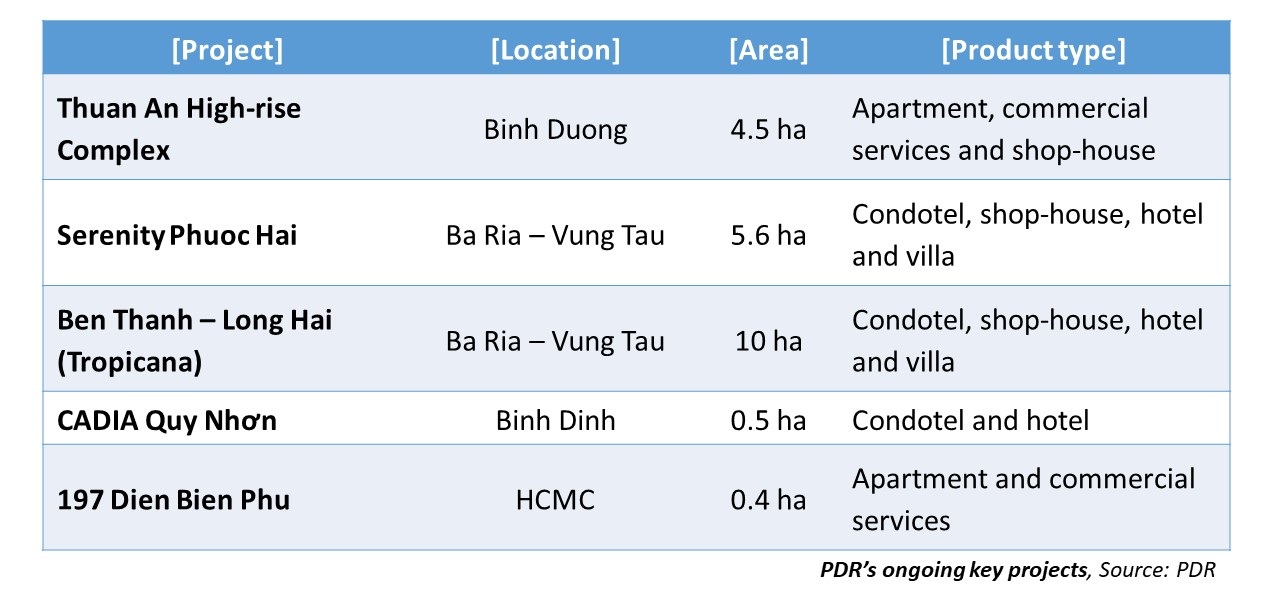 It is forecasted that the real estate market will remain positive in the medium and long term thanks to changes in macro policies, infrastructure upgrades and the advantageous young population. Especially in southern markets that have strong development foundations, such as HCMC, Binh Duong or Ba Ria – Vung Tau, property prices seem to have never suffered a downturn. Owning projects in these markets, PDR has all premises to expect VND 5,700bn in PBT in 2023, achieving the target set for the "New Era" period 2019-2023.