Phat Dat honored with Corporate Governance Awards 2020 by HOSE
On 4th December 2020, at the 2020 Vietnam Listed Company Awards Ceremony, Phat Dat Real Estate Development Corporation (Ticker: PDR) was honored with the Outstanding Progress Award in Corporate Governance (CG) category by the HCM City Stock Exchange (HOSE), the Hanoi Stock Exchange (HNX), and Vietnam Investment Review Magazine.
Outstanding Progress in Corporate Governance
The assessment process involves many stages in which the preliminary round has an independent third-party Judge Panel evaluate the CG section of listed businesses in the VNX-Allshare Index, based on the 2020 Vietnam Corporate Governance Scorecard (VCGS).
Additionally, a thorough set of in-depth criteria is developed according to the CG standards of G20/OECD and Vietnamese laws as well as the ASEAN CG Scorecard, in the hope of measuring, evaluating, and encouraging best CG practices and bringing Vietnam closer to overseas capital inflows. Then, the four global auditors of Deloitte, E&Y, KPMG, and PwC, carry out the reviews and checks to propose the final list to the Rating Committee deciding on the winners.
Achieving the Outstanding Progress in CG category is a token of recognition of PDR's efforts in constantly improving CG practices, demonstrating a high degree of PDR's compliance to Decree No. 155/2015/BTC regulating transparent, sufficient, accurate, timely information disclosure. In particular, PDR's CG practices manifest themselves through: the conduction of AGM of Shareholders got enhanced by delivering the documents with efficiency and accuracy in a timely manner, a well-established risk-controlling process includes many layers of protection, and the number of Independent Members satisfies the proportion of 38% Board Members.
Adequately satisfying standard CG practices, as a result, PDR has gained favorable attention from prestigious international rankings and organizations such as Forbes Asia, MSCI Frontier Market 100 Index, and The International Business Awards®.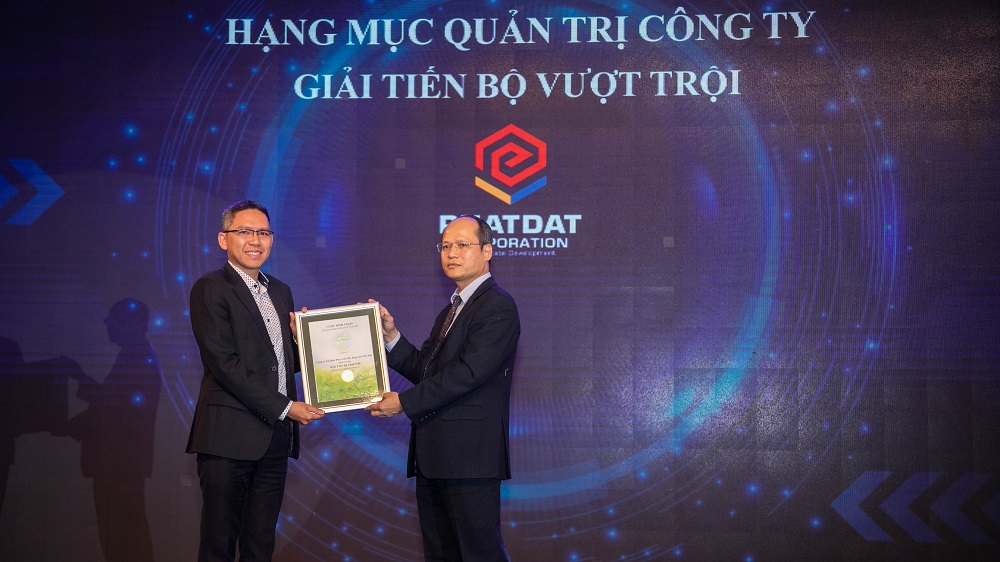 Mr. Le Van Dung – PDR's Deputy Director of Investment Management receiving the award.
Corporate Governance in parallel with sustainable development
In addition to minimizing risk, demonstrating transparency and commitments, and reducing cost, PDR focuses on boosting revenue and profit in many other aspects and, ultimately, raising investors' confidence. Firstly mentioned, PDR develops projects with high speed to create steady and stable income flows in the future. Meanwhile, PDR convenes the digital transformation through an ERP system, enhances human resources, and fosters corporate culture, heading sustainable development. This central idea has made PDR boldly invest in good CG and brought about practical positive business results.
According to VLCA's statistics, businesses with good CG scores have higher share prices than those with poor governance. The following graph shows the relationship between the P/B index (vertical axis) and CC scores (horizontal axis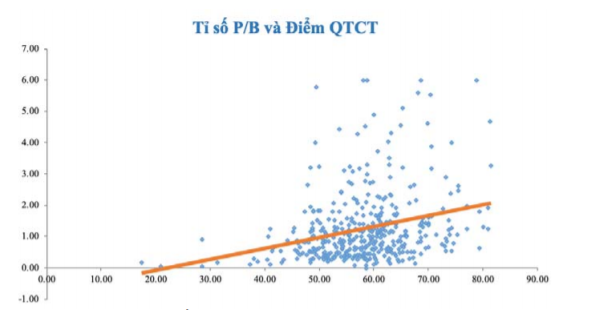 Quality of CG versus Price-to-Book value of businesses on the market
Source: VLCA's Report on 2019 CG status of Vietnamese-listed companies

In a Forbes report, the biggest institutional activists include BlackRock, with more than $6 billion in assets under management, and Vanguard Group, with $5 billion, have initiated public campaigns to impose requirements on firms and pressure on management for CG improvement. According to a 2018 Shareholder Activist Insight report by Activist Insight, the number of companies receiving governance-related proposals has increased by an average of 11% each year in the period of 2014-2017.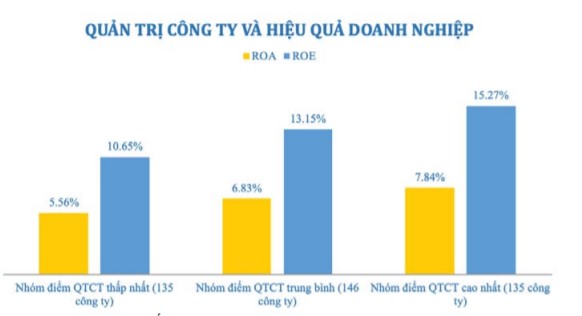 Quality of CG versus Price-to-Book value of businesses on the market
Source: VLCA's Report on 2019 CG status of Vietnamese-listed companies

As such, the Outstanding Progress Award indicates that good CG practices go beyond simply meeting legal regulations but to reach higher sustainable values. Hence, based on such a clear perception, PDR will deliver good CG practices toward trusted shared values among shareholders.