Phat Dat in Top 50 Vietnam Best Profitable Companies 2022
PROFIT500 – Vietnam's Top 500 Most Profitable Companies – is in its sixth year of recognizing and honoring organizations with effective operations and high, sustainable profitability, who are the driving forces of the country's economy.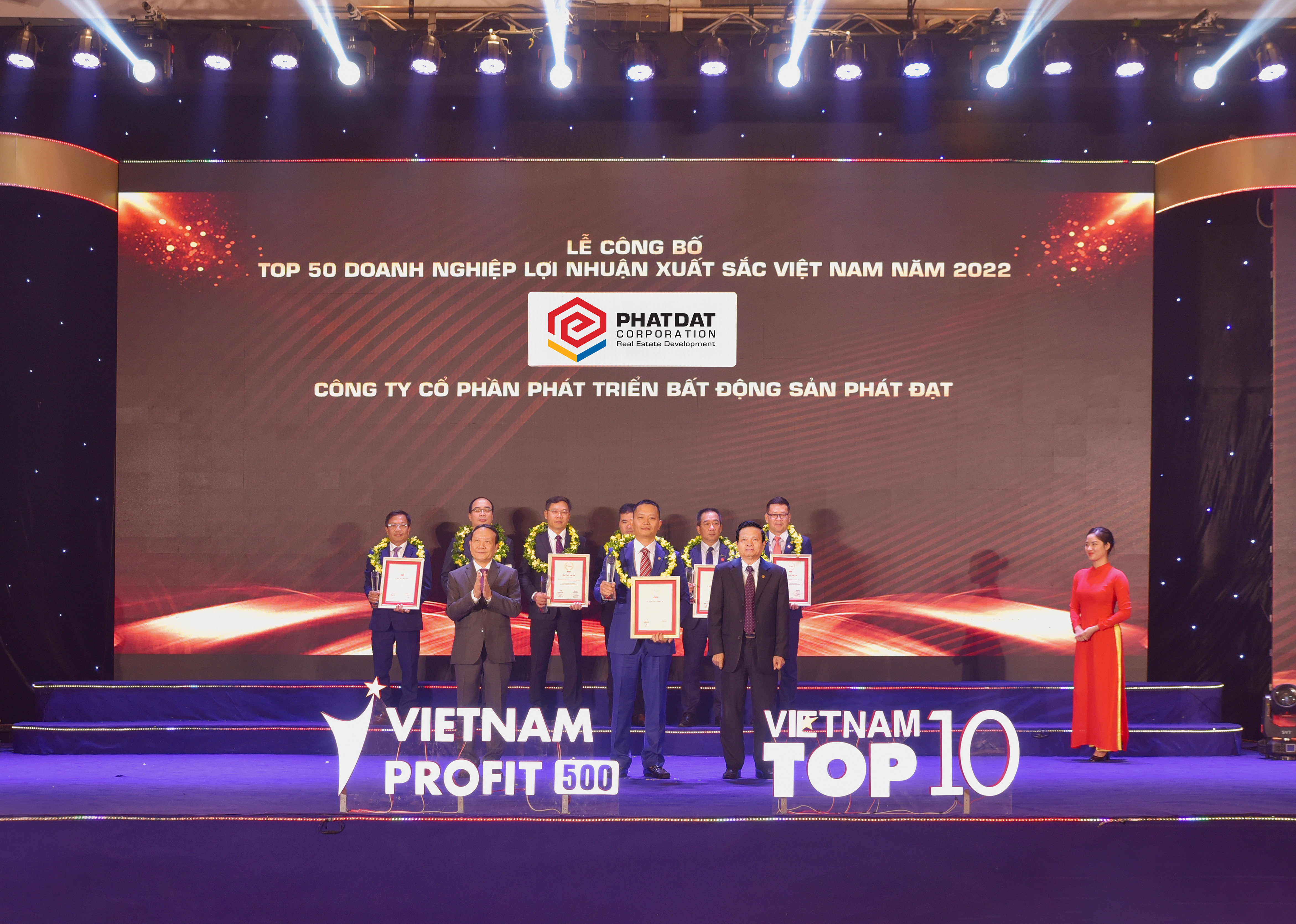 Representative of Phat Dat receiving Top 50 Best Profitable Companies in Vietnam 2022.
The ceremony, in particular, highlighted Vietnam's Top 50 Most Profitable Companies in 2022. Phat Dat Real Estate Development Corporation is honored to be included in the list among other major companies in banking, posts and telecommunications, consumer products, construction, and other industries.
The ranking is the result of Vietnam Report's independent evaluation to celebrate enterprises with excellent business performance and great growth potential. The winning companies also show constant innovation, flexibility and social responsibility, all of which contribute to the development and prosperity of Vietnam's economy.
With impressive business achievements, Phat Dat's reputation widely exerts its positive influence among the business community, investors and customers alike. Phat Dat's pre-tax profit climbed steadily from VND 1,105 billion (2019) to VND 1,540 billion (2020) and reached VND 2,344 billion (2021). The enterprise is restructuring its investment portfolio, for which Phat Dat constantly develops land banks across the country. Currently, PDR's land bank is sufficient for the development strategy in the next 5-10 years.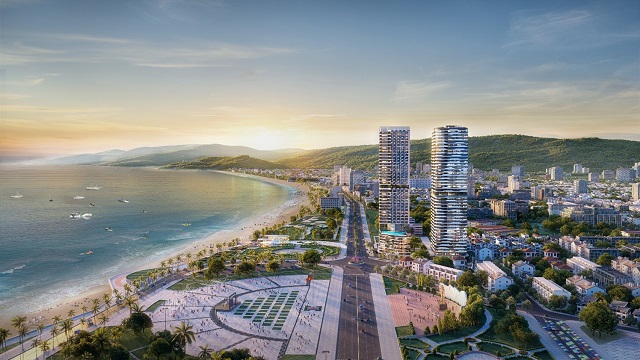 Phat Dat's CADIA Quy Nhon with a prime location right in the central square of Quy Nhon city.
In addition to the core residential business, Phat Dat is boosting its high-end hospitality product line, notably with CADIA Quy Nhon (at No. 1 Ngo May, Quy Nhon city, Binh Dinh). This international-standard commercial hotel and condotel complex converges collaboration with the world's leading management and operation units. Thus, CADIA Quy Nhon will be a new icon of Quy Nhon's promising tourism, an attractive destination for domestic and international tourists.