Phat Dat: Pre-tax profit in the first nine months of 2022 reached VND 1,790 BN, up 28%
Phat Dat Real Estate Development Corporation (HoSE: PDR) reported VND 1,260 billion in revenue at the end of 3Q2022, increasing 9M2022 pre-tax profit to VND 1,790 billion, a 28% increase over the same period in 2021 and the Company's best 9M performance ever.
This predictable performance resulted from its portfolio restructuring strategy. On 23rd June 2022, the Board approved a share transfer of Saigon-KL Real Estate Corporation to its partners. As a result, in the third quarter of 2022, Phat Dat completed the transfer of 46% of its shares in Saigon-KL and recorded VND 1,250 billion in financial income. Phat Dat proceeded to transfer an additional 26% stake in Saigon-KL on 18th October 2022, which will be reported in 4Q2022's financial statements.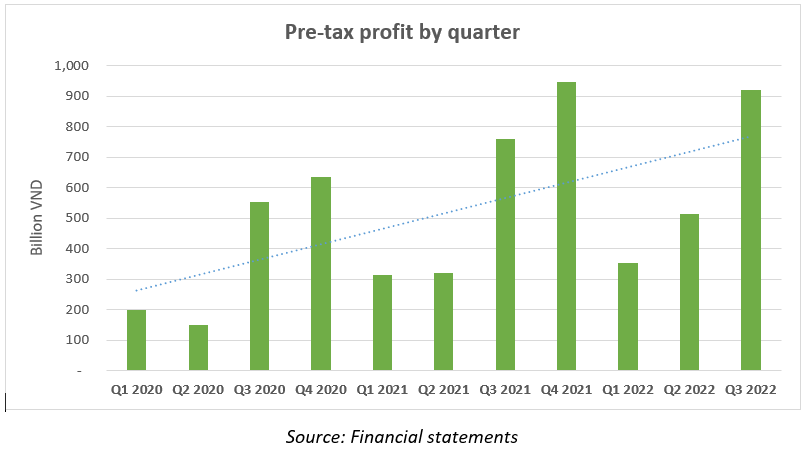 As part of its strategy for professional, effective and sustainable development on a well-established foundation, Phat Dat will focus its resources on hospitality real estate projects in the coming period. Currently, PDR's key markets include HCMC, Ba Ria – Vung Tau, Phu Quoc, Binh Duong, Binh Dinh, Quang Ngai, Da Nang, etc. Particularly, land banks for hospitality real estate are mainly located in tier-II coastal cities, including Binh Dinh, Ba Ria – Vung Tau, Phu Quoc, etc. These markets have excellent tourism potential thanks to their upgraded technical infrastructure and transport system.