Phat Dat triumphs in 10 categories at PropertyGuru Vietnam Property Awards 2022
22nd October 2022 held the gala celebration of PropertyGuru Vietnam Property Awards 2022. Phat Dat Real Estate Development Corporation (HOSE: PDR) excellently won recognitions in 10 critical categories.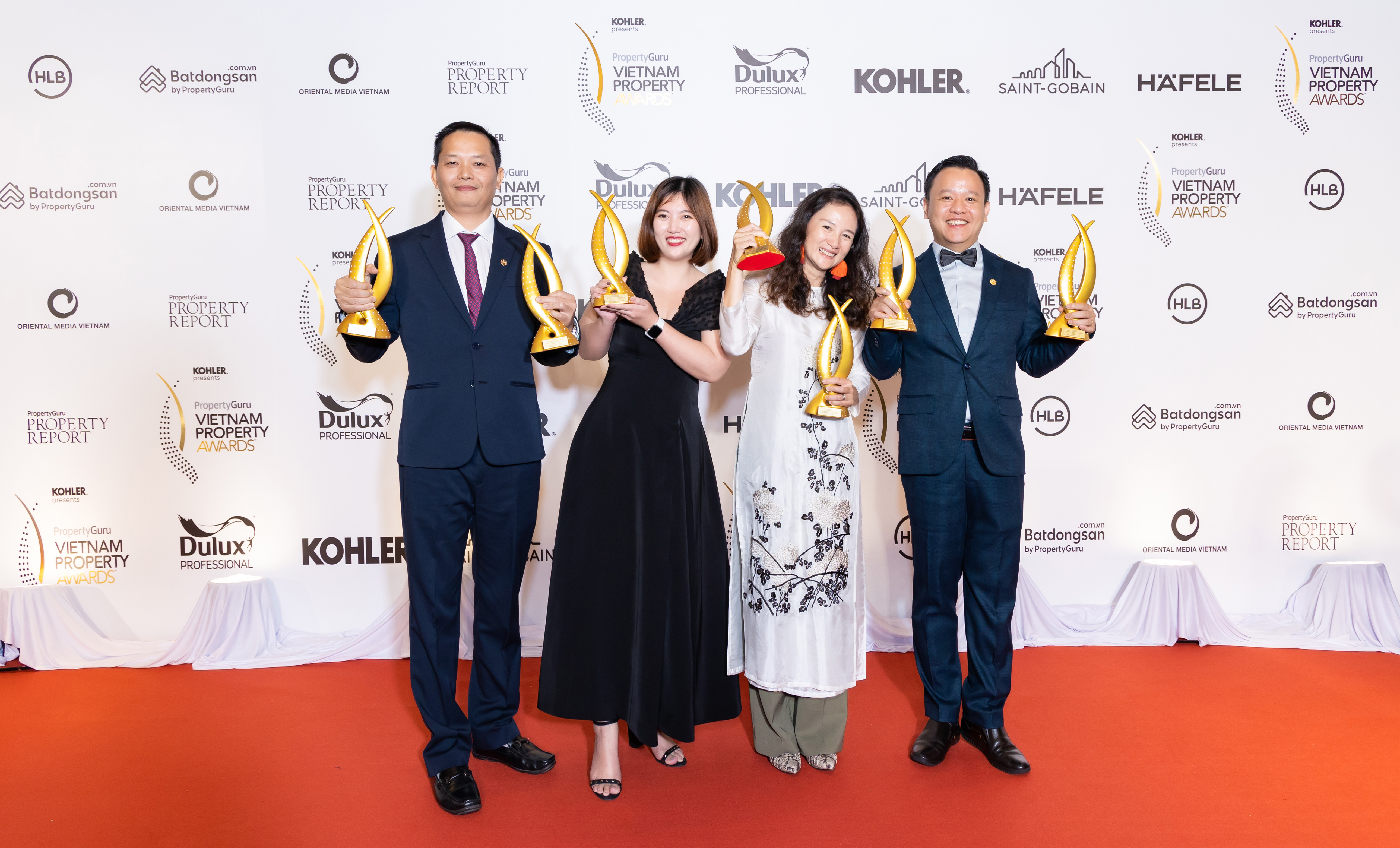 Phat Dat is the winner in 7 important award categories.
Specifically, Phat Dat is the winner of 4 categories: Best Boutique Developer, Special Recognition for CSR, Special Recognition for Building Communities, and Special Recognition in ESG.
CADIA Quy Nhon also won 3 awards, including Best Branded Residential Development, Best Residential Development (Quy Nhon), and Best High End Condo Landscape Architectural Design.
In addition, CADIA Quy Nhon was nominated and highly commended in 3 categories: Best High End Condo Architectural Design, Best High End Condo Interior Design, and Best Waterfront Condo Development.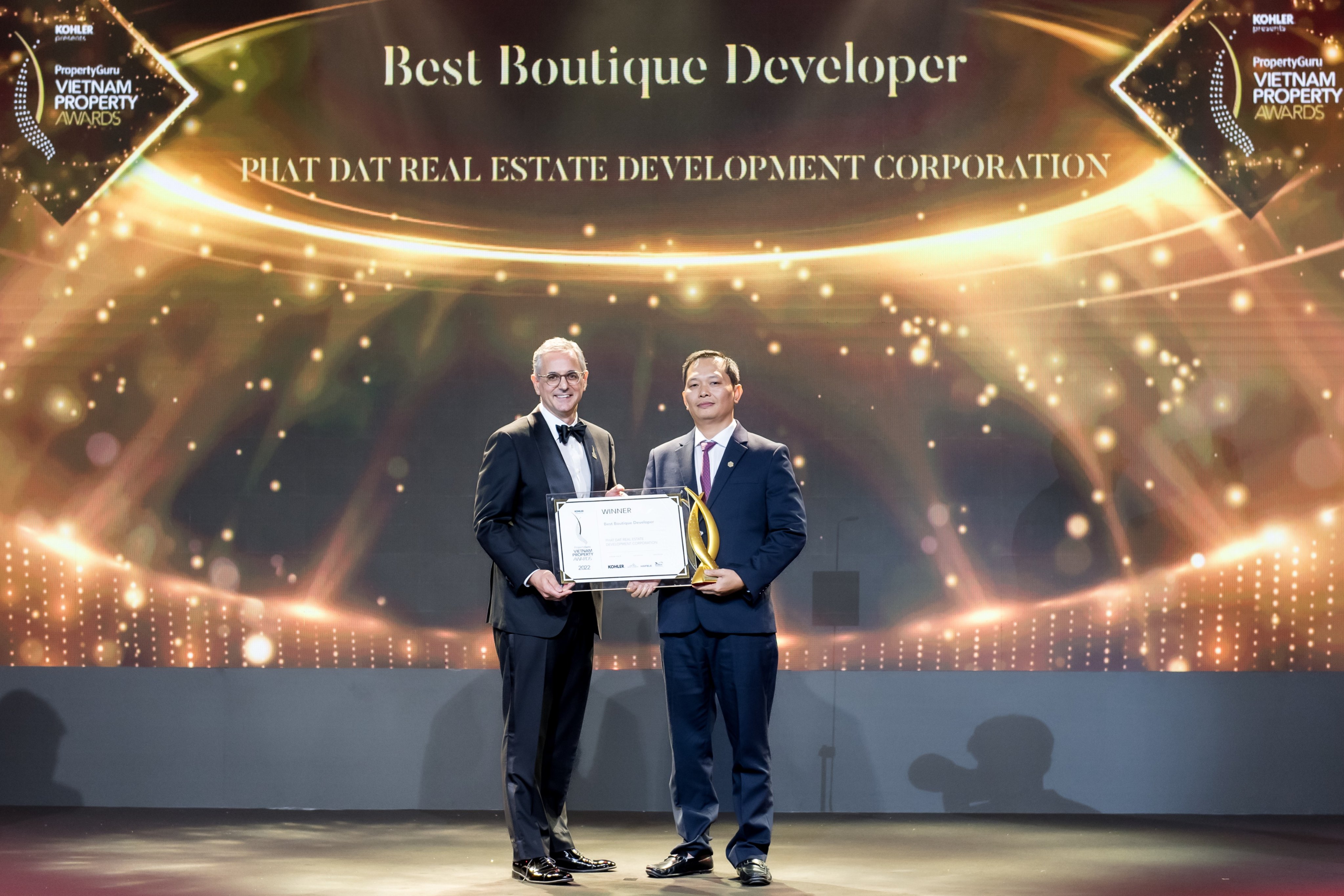 Representative of Phat Dat receiving "Best Boutique Developer" award.
Participating PropertyGuru Vietnam Property Awards 2022, Phat Dat competed and won in many important and highly competitive categories at the, demonstrating PDR's reputation and the quality of its projects. CADIA Quy Nhon, a commercial complex of beachfront hotel and condotel of international standards located directly in the heart of Quy Nhon City (Binh Dinh), is a particular highlight of PDR's key projects.
To make the project a new tourism landmark of Quy Nhon city, Phat Dat cooperates with world-class brands in the fields of design, management and operation, such as Centara Hotels & Resorts (Thailand), GSA (Australia), Meinhardt (Singapore), and Red Design (Australia). Typically, GSAStudio is recognized as one of Australia's leading architectural consulting firms, and Centara Hotels & Resorts under Central Group is Thailand's leading brand, with experience operating 6 brands and 89 well-known hotels and resorts in Thailand, Maldives, Dubai, Sri Lanka, Qatar, Oman, Japan, and Vietnam, among other places.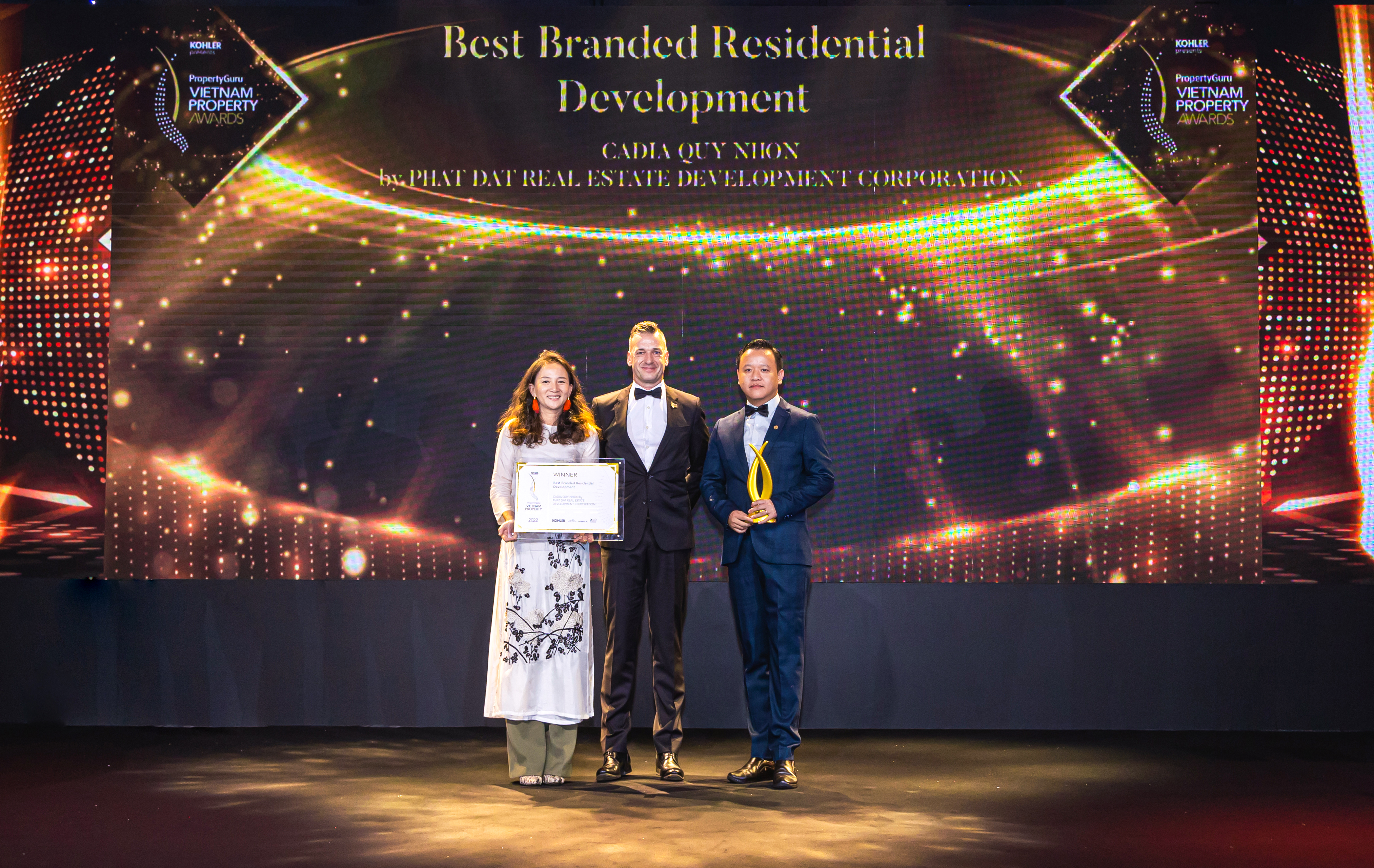 CADIA Quy Nhon won and received nominations in many important categories.
Mr. Truong Ngoc Dung, Vice President of Phat Dat Real Estate Development Corporation, stated at the award ceremony: "The recognition of a prestigious real estate award such as PropertyGuru Vietnam has created a great motivation not only for Phat Dat but also for all investors in the market to strive for better, more sustainable values while providing high-quality products and services to the community. Phat Dat, an investor with 18 years of project development expertise, is always striving to enhance product quality so that each project positively contributes to the growth of the economy and society, as well as fulfills the expectations of customers and investors".
PropertyGuru Asia Property Awards, founded in 2005, have grown year after year and are now present in 18 countries. 2022 marked the 8th time PropertyGuru was held in Vietnam, and PDR is honored to win ten important awards this year. The nominees underwent a strict evaluation by a prestigious and independent judging panel; transparency and impartiality are assured at all phases of the evaluation process. Therefore, the program is highly appreciated by experts in the field.