Phat Dat wins Asia's Top 10 Trusted Brands Awards 2022
Phat Dat Real Estate Development Corporation (HOSE: PDR) won Asia's Top 10 Trusted Brands Awards 2022. The evaluation panel highly appreciated Phat Dat's growth rate and sustainable development strategy.
The Announcement Ceremony of "Asia's Top Trusted Brand Awards 2022" took place on 28th August 2022. The award is jointly organized by Asia Business Centre and Asia Ind's Information Promote Association (AIPA) in the Vietnam market as well as the Asian market.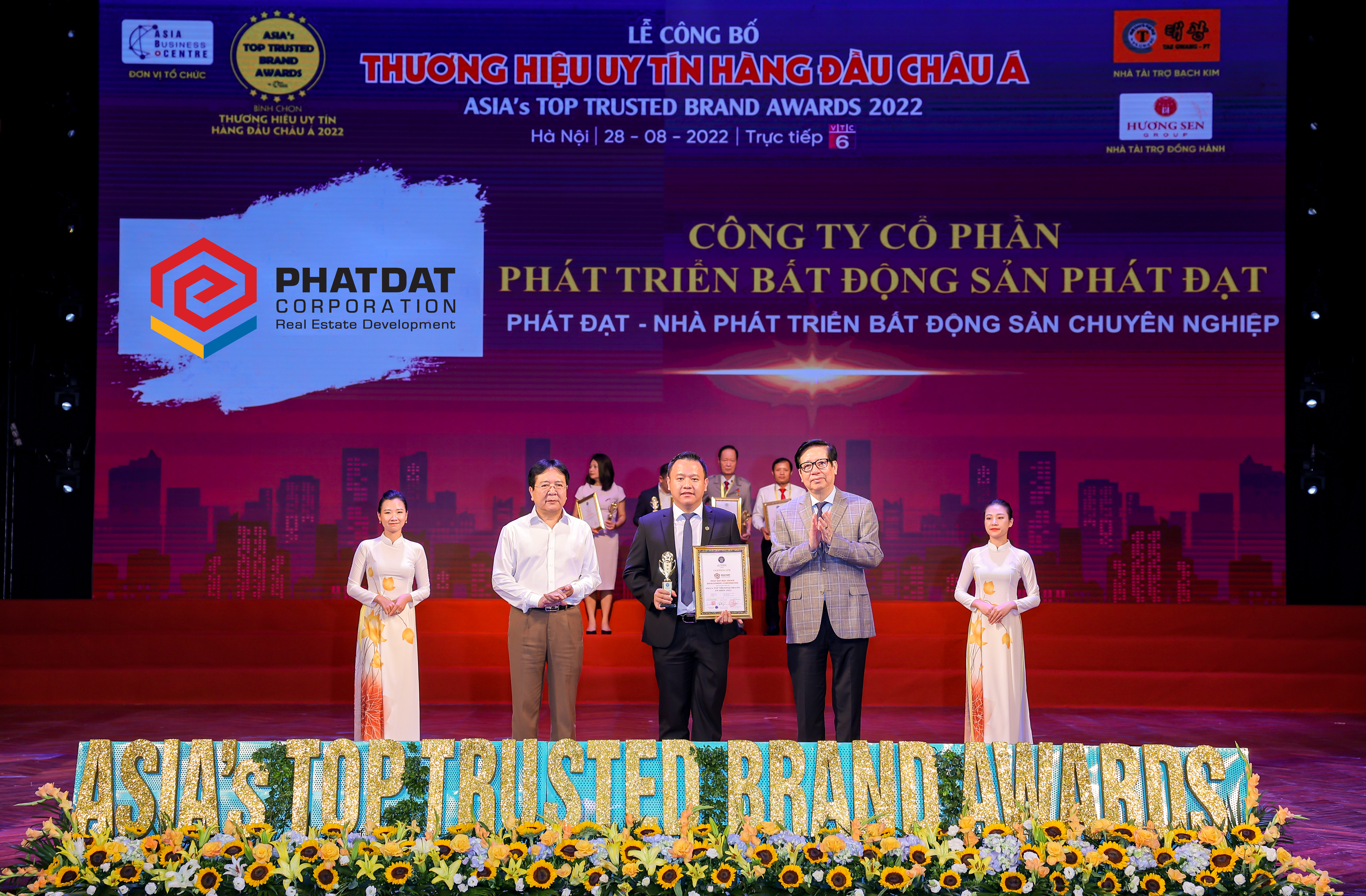 Representative of Phat Dat receiving the Asia's Top Trusted Brands Award 2022.
Phat Dat Real Estate Development Corporation was honored with Asia's Top 10 Trusted Brand Awards voted by the evaluation panel based on internationally-accepted standards with updates tailored to businesses in the Asian market. The core criteria include leading brand prestige in the Asian market, quality products, sustainability, corporate social responsibility, and practical contributions to the regional economy, among others.
The award-winning enterprises are all leading brands in manufacturing, investment, communication, import-export, real estate, etc., with excellent business results, positive contributions to the national economy, and a high spirit of social responsibility. In particular, Phat Dat is prominent in the real estate industry thanks to its impressive growth in 2019-2022.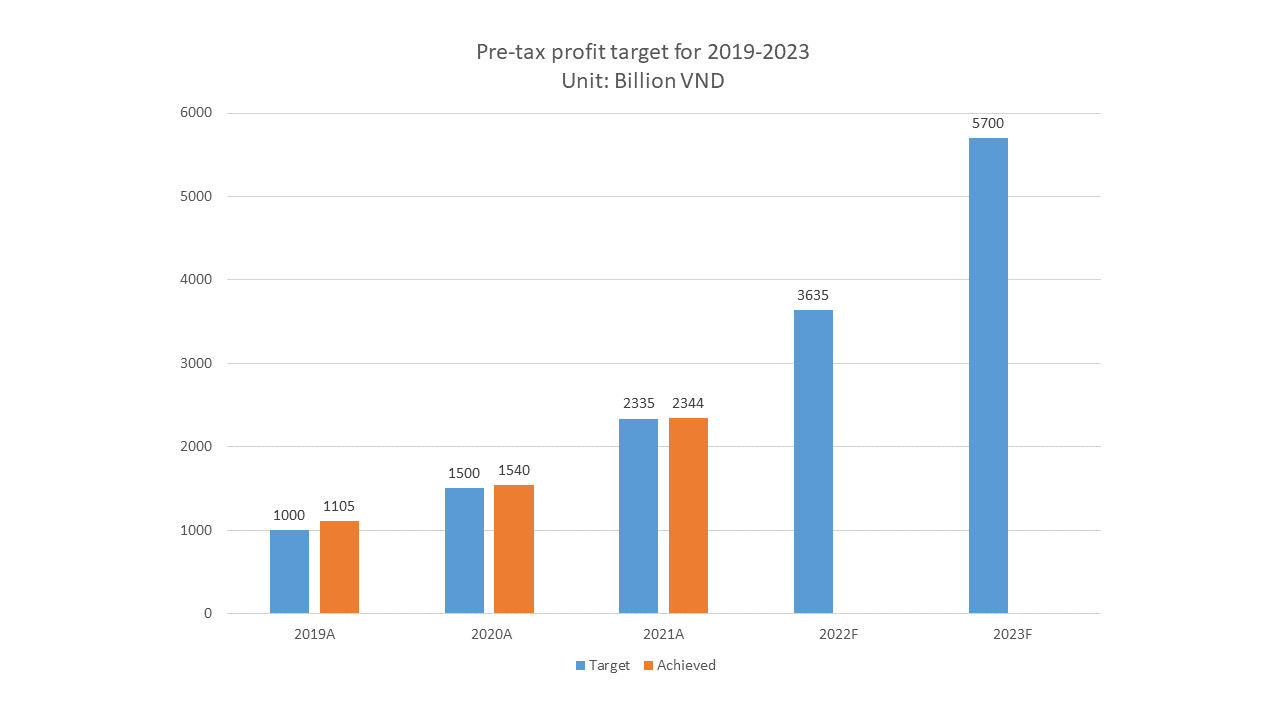 Specifically, PDR's pre-tax profit climbed steadily from VND 1,105bn in 2019 to VND 1,540bn in 2020 and reached VND 2,344bn in 2021. In 2022, PDR targets its pre-tax profit at VND 3,635bn. PDR's profitability was also enhanced in the 2019–2021 period thanks to increasing profit margins, or the ROE remained higher than the industry average. Also, PDR has a healthy financial structure when the Debt/Equity ratio has been maintained between 0.3x and 0.5x in recent years, which is lower than the average of the real estate industry.
By the end of 2021, PDR's market cap topped $2.1bn, and its reputation was exerted widely among customers, investors and the community alike. With its resolve to reach beyond the limits, PDR has achieved excellent results in many aspects, successfully establishing a new position as one of the leading enterprises in the real estate industry as well as in the stock market.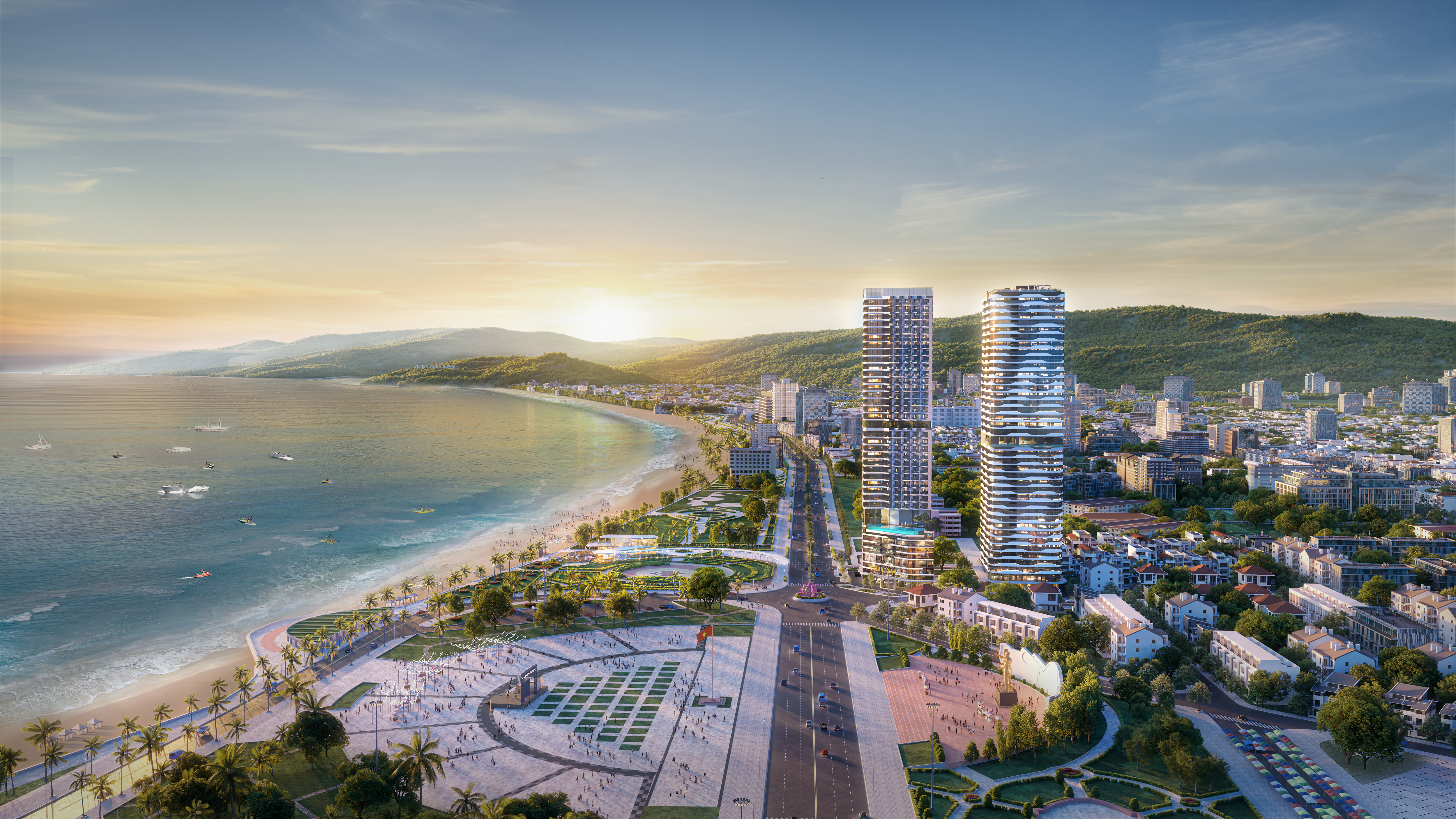 CADIA Quy Nhon of Phat Dat is located in the central square of Quy Nhon city.
In pursuit of sustainable development, PDR is constantly acquiring potential lands to serve its long-term goals. Currently, PDR's land bank is more than 7,404 hectares across the country. Besides the main residential segment, Phat Dat also optimizes its capabilities and resources to expand into hospitality real estate, industrial real estate and renewable energy. This enterprise is setting a stable and comprehensive development strategy with a multi-layered "fortress" for sustainable development.
Fully meeting the criteria of Asia's Top Trusted Brands Awards, as well as winning recognitions from major awards at home and abroad, is a testament to Phat Dat's outstanding and sustainable development. With a clear, consistent strategy and a great vision, Phat Dat's "New era" in 2019 – 2023 will promisingly feature further breakthroughs and achievements.