Phat Dat wins Corporate Excellence Award in APEA 2022
On 7th October 2022, the award ceremony of the 2022 Asia Pacific Enterprise Awards (APEA) took place successfully. Phat Dat Real Estate Development Corporation (HOSE: PDR) was recognized with "Corporate Excellence."
The prestigious APEA is organized annually across 16 Asian countries and markets by Enterprise Asia – a renowned NGO for entrepreneurship. 2022 is the sixth year APEA has honored Vietnamese organizations.
Featuring "Connect – Converge – Celebrate," 2022 APEA celebrated enterprises who have shown constant innovation, outstanding products and services, excellent business performance, sustainability and social responsibility. The judging process had fulfilled strict criteria to ensure a fair and independent evaluation.
Phat Dat's representative receiving 2022 Corporate Excellent Award
Phat Dat Real Estate Development Corporation was honored with "Corporate Excellence," exhibiting its impressive achievements in business growth, strategic sustainability, and a high spirit of social responsibility.
Speaking at the ceremony, Ms. Trang Thanh Minh Thu – Vice President of Phat Dat Real Estate Development Corporation, elaborated: "Phat Dat is in an era of outstanding development and relentless aspiration. This award is a testament to the persistent efforts to overcome challenges and rise to the top, as well as the sustainable development that Phat Dat is pursuing. As a leading enterprise in the real estate industry, we are committed not only to the highest benefits of customers and investors but also to the development of the national economy and positive values to the community".
Thanks to impressive and constant business growth, Phat Dat has widely exerted its proven reputation among the business community, investors, customers, and society.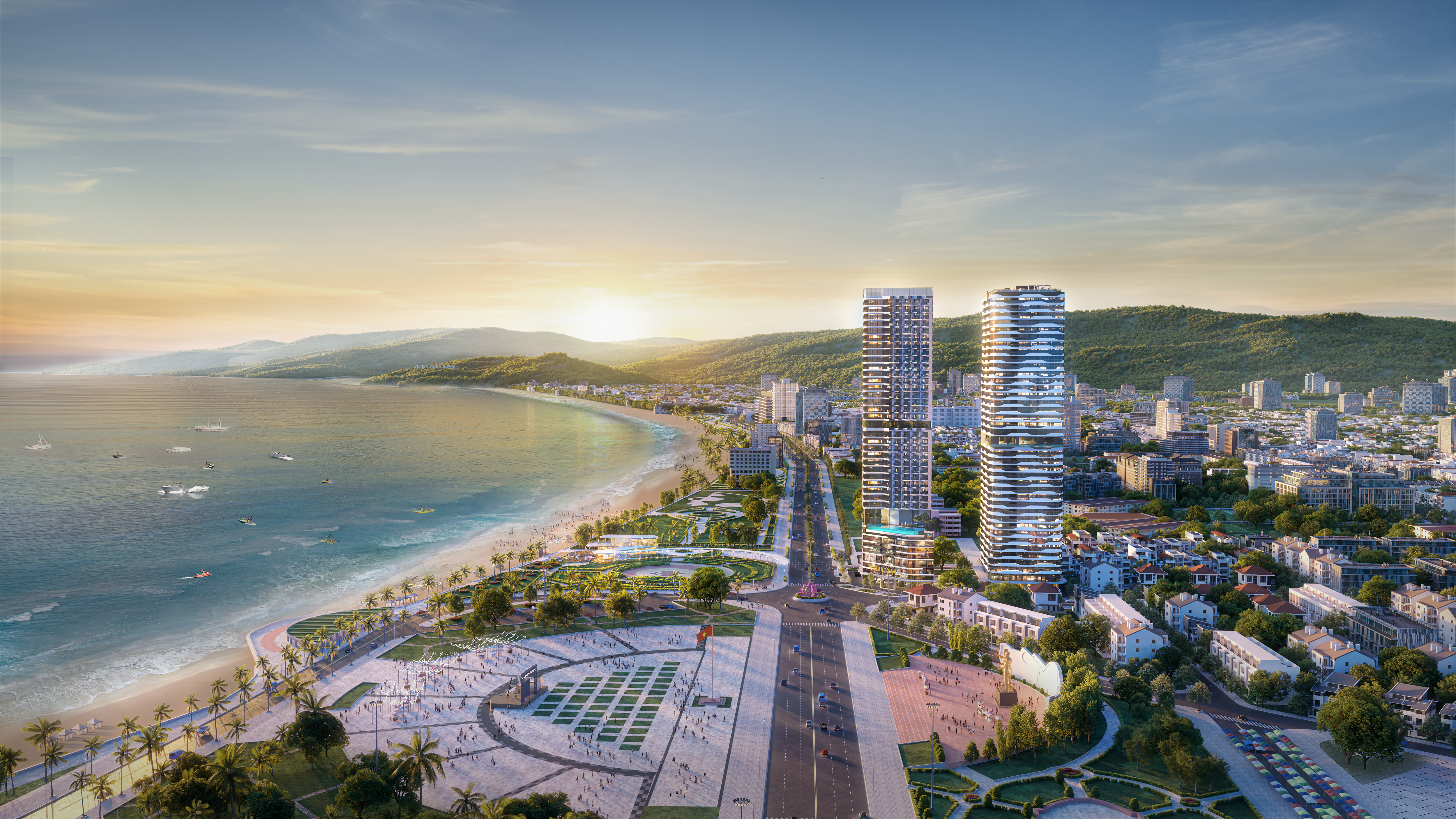 CADIA Quy Nhon on a prime location, right in the central square of Quy Nhon City.
Phat Dat constantly expands its land bank for long-term and sustainable development. Phat Dat's land bank is currently over 7,500 hectares in many provinces and cities across the country. Besides the core residential real estate business, Phat Dat also optimizes its capabilities and resources to expand into hospitality real estate, industrial real estate, and renewable energy.
One flagship project in the hospitality real estate market is CADIA Quy Nhon (at No. 1, Ngo May Street, Quy Nhon City, Binh Dinh Province). On this site, a coming 4-star hotel and condotel complex right in the city square has gained strategic cooperation with the world's leading management and operation units.
By every effort to reach beyond the limits, Phat Dat has achieved excellent results in various aspects, successfully establishing a firm position among the leading enterprises in the real estate industry as well as the top listed enterprises in the stock market. Phat Dat has demonstrated such capabilities and a long-term vision with prestigious recognition awards at home and abroad.