Phat Dat's CEO: 'Buying 20 million PDR stocks is not an act of rescue'
Mr. Bui Quang Anh Vu, CEO of Phat Dat (HOSE: PDR), emphasized that the registration to buy 20 million additional shares is purely a personal investment based on trust in the Company's business.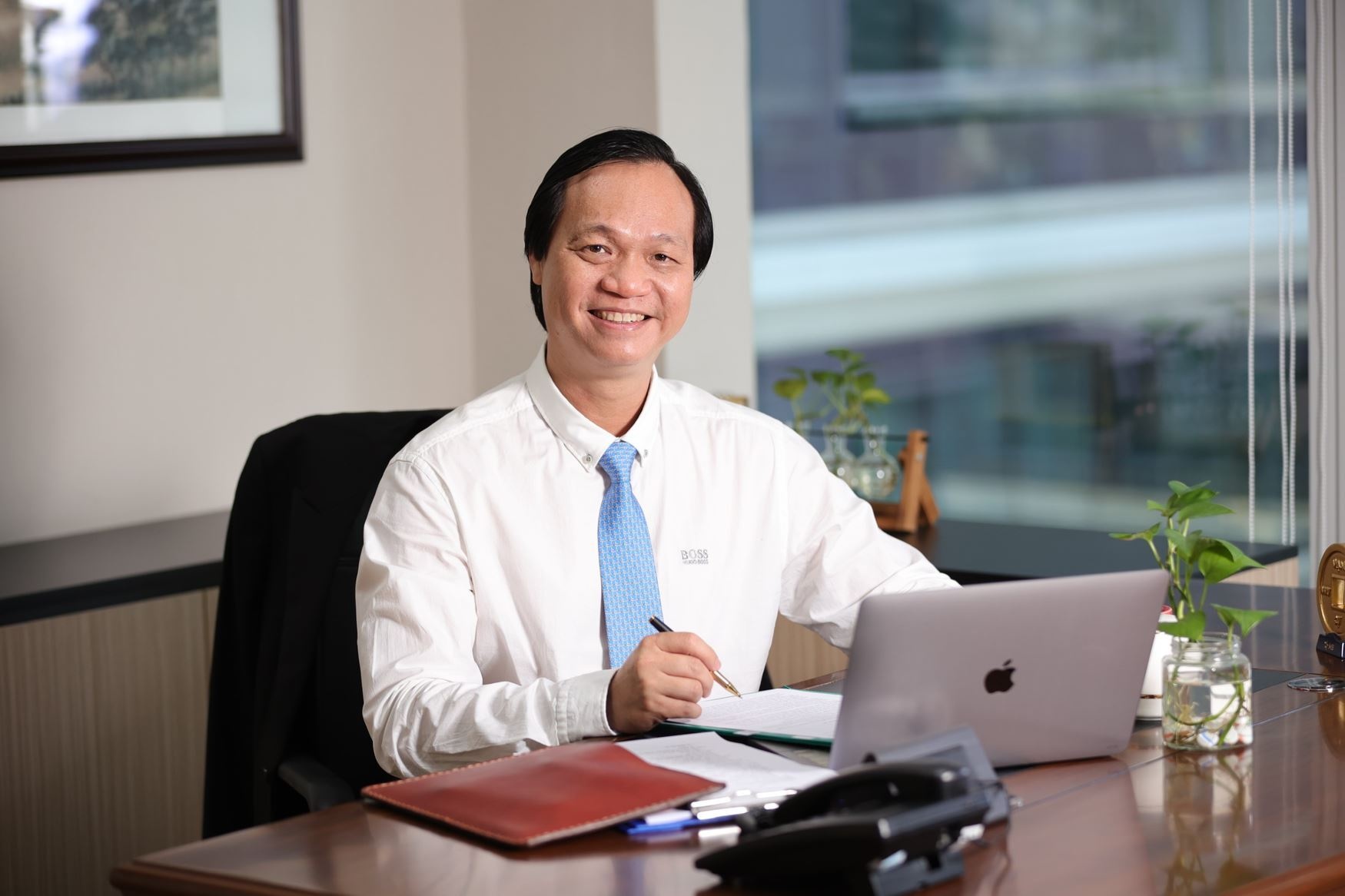 CEO Bui Quang Anh Vu registered to buy 20 million PDR shares.
Mr. Bui Quang Anh Vu – CEO of Phat Dat Real Estate Development Corporation – has just announced buying 20 million PDR shares for investment. The transaction is expected from November 24 to December 23 via matching or put-through orders.
This move comes in the context of PDR being illiquid with a long slide. As of 11:30 a.m. on November 22, PDR stock price dropped to VND 15,950/share, and there were still more than 100 million shares queuing at the floor price.
Responding to Zing about this decision, Mr. Bui Quang Anh Vu affirmed that this is a personal investment based on an assessment of the Company's operations.
"I do not rescue, but I believe. This belief is supported by existing firm foundations and a series of ongoing and upcoming projects. Recent stock price declines resulted from forced sell orders issued by securities firms to some individual investors, which is separate from Phat Dat's operations. Our business is carried out as normal, healthy and progressing forward." Mr. Vu emphasized in an exchange on the afternoon of 22nd November.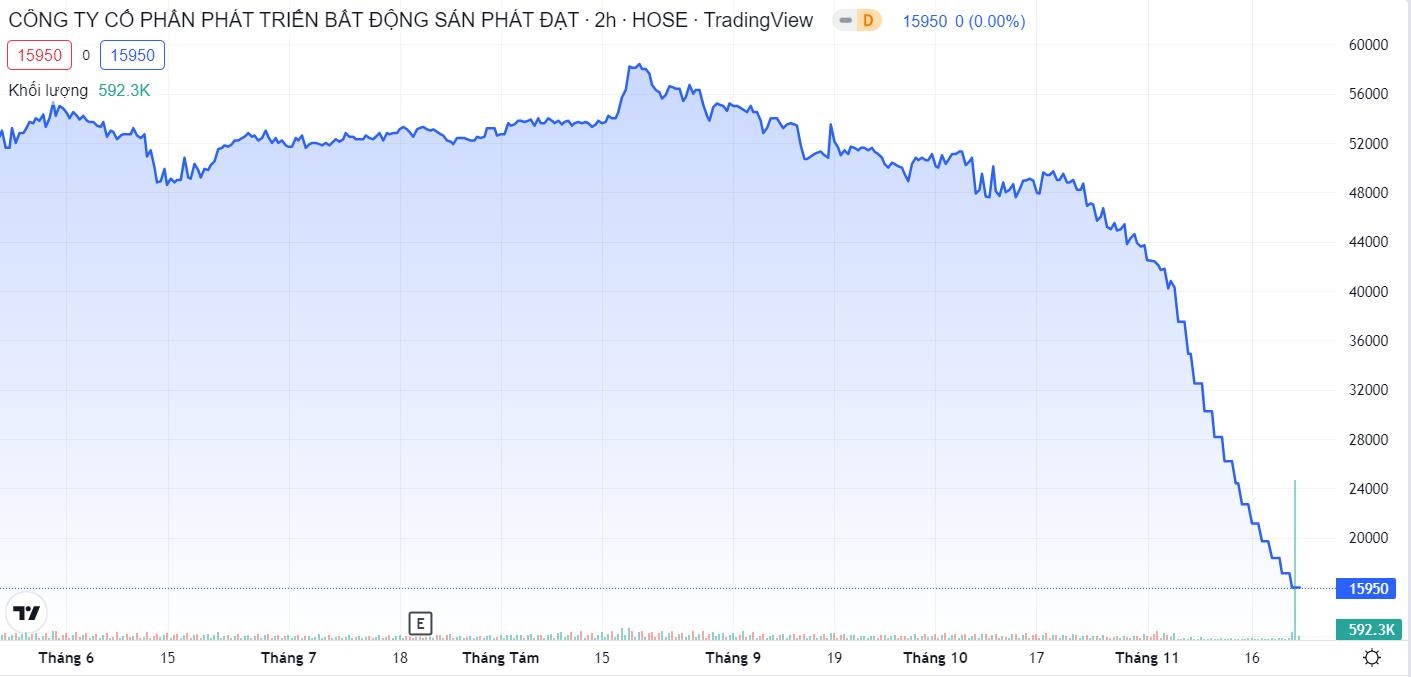 PDR stock price has continuously declined over the past time. Graph: Trading view.
According to the CEO, Phat Dat is speeding up Cadia Quy Nhon in Binh Dinh and is about to launch a project of 5,000 luxury apartments in Binh Duong and a hospitality project in Phuoc Hai, Ba Ria-Vung Tau.
The enterprise is expected to complete site clearance compensation for a 43-ha project in Binh Dinh by the end of this year and construct infrastructure to launch sales soon after. In addition to 4 projects to be implemented by the end of December 2023, Phat Dat has other lands for continuous development.
"I think people with money still have money at their disposal, so if we know how, we can sell our products," as the CEO puts it when answering about purchasing power for these projects in the problematic context of the economy, particularly the real estate market.
He said that instead of the wholesale strategy as before, the business had established a subsidiary called Phat Dat Realty to link with brokers across the country to sell products. This approach is working, he claims.
However, anticipating the greatest difficulty being in the customer's capital, he mentioned bank collaboration to extend loan availability for customers and various flexible and attractive forms of payment.
Also, during the exchange, the CEO confirmed that he was not under bond pressure. All due bonds are paid as always.
The bond issues are secured by PDR shares of major shareholders guaranteeing not to sell. After the stock price dropped recently, Phat Dat considered the worst-case scenario and added collateral assets such as PDR shares and real estate, including land use rights, property exploitation and home ownership.
The value of outstanding bonds is VND 2,800 billion, and the collateral is currently estimated at VND 7,000 billion," Phat Dat's representative added.
Mr. Bui Quang Anh Vu currently owns more than 3.2 million PDR shares. If successfully purchased in full as in the announcement, the ownership will increase to 23.2 million PDR shares or 3.45% ownership proportion.