"Success only comes to those far-sighted"
Phat Dat Real Estate Development Corp. (HOSE: PDR) is determined to deploy its business strategy to respond to the recent changes in policies and forecast on future market supply and demand.
Investors were shared with a wide range of information by Mr. Bui Quang Anh Vu,  Deputy General Director – Investment department, at the "2019 Real Estate Market – Viewpoint from insiders" Conference held on the afternoon of 11th January, 2019.
Loyal to HCMC-based mid- to high-end segment
PDR's HCMC-territory development strategy aims to target at the city's urban renewal program to renovate old condominiums is still being pursued by PDR.
Some typical examples were shared by Mr. Vu to clarify the question whether the process of renewal of old condominiums is obstructed in any way. Particularly, in order to improve the old condominiums, certain conditions must be qualified, for example the condominiums are required to be D-category and built before 1975. Site clearance compensation must be applied for the old condominium C-category.
Mr. Vu unveiled that the most difficult issue to tackle is in improving the condominiums in particular and site clearance compensation in general. "Even for condominium category D, compensation for site clearance is relatively harsh and negotiation with a group is very challenging. Enforcement may only be initiated with condominiums which are near collapse".
In addition to the socio-economic objectives are mentioned, projects of renewing old condominiums are recorded with 20% of compensation. This may be used to explain  for Mr. Vu's sayings "Necessity is the mother of invention".
Moreover, PDR also involved in some PPP projects to reserve other medium and long-term land funds. 2019 witnesses the completion of legal procedures for BT projects and launch of the contractual projects.
The Prime Minister promulgated the Decree on signing BT contracts to accelerate the projects on 28 December 2018. Moreover, PDR also expects that when the Decree on public asset use for payment to BT contracts is approved, any legislation will be clear and BT project's steps will be further developed.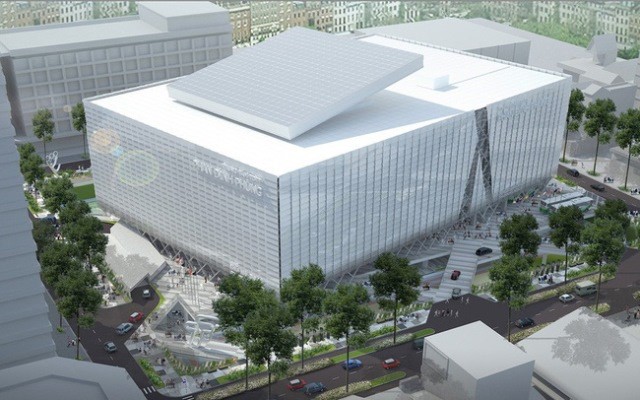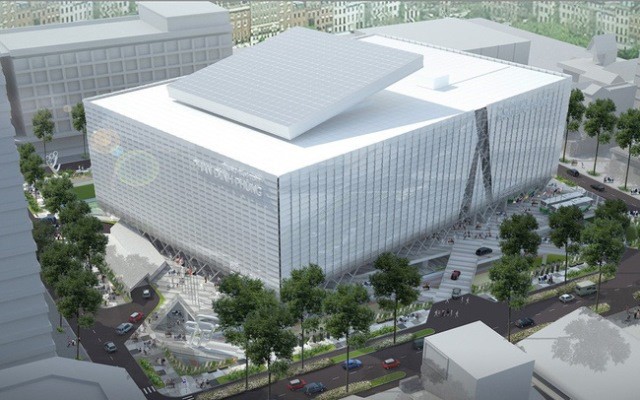 BT project perspectives at Phan Dinh Phung Sport Center (No. 8, Vo Van Tan, District 3)
"Success only comes to those far-sighted"
In addition to be loyal to HCMC-based mid- and high-end segments, PDR guideline is pinned to development of urban areas and residential areas with high potentials and high profitability with high turn over rate, largely prone to product suitable with the local demand. Quang Ngai, Binh Dinh and Phu Quoc are recorded as three development strategic areas in the coming time. Accordingly, land banks will be developed by auction or acquisition from the locals.
Most of the products to be launched this year are characterized by high absorption, approximately 86% for land plots segment. "A series of lessons have been learned to best plan for product releases for highest absorption ar 2nd and 3rd releases. A Quang Ngai-based project whereas one single land plot had 03 registered interestees and the Certificates of Land Use Rights are handed to keep the buyer's peace in mind upon investment. At this time, the absorption rate increases and inventory decreases." as shared by Mr. Bui Quang Anh Vu.
It is said that looking to the remote provincial markets such as Quang Ngai and Binh Dinh is relatively risky due to the lack of information available. Mr. Vu also acknowledged that information is not widely shared. However, he added "we achieved great success in these regions because other players are not present due to information unavailability. Success comes to those far-sighted. However, it is easier said than done."
"While HCMC offers great strategic locations as well as less potential locations, the provinces offer same opportunities. To Phatdat, it's less of a province vs HCMC matter but more of a well strategically defined potentiality in these pronvinces" Mr. Vu stated.
Accordingly, Mr. Vu affirmed that the Bau Ca project is situated right in the heart of Quang Ngai City center, with a bustling vitality in terms of facilities and attractive social factors. Although the profit figures from this project were not disclosed, PDR Deputy General Director unveiled Bau Ca project's profit ratio is relatively high, some plots were sold out at 36-38 million VND/m2. Another two projects will be launched in 2019 in Quang Ngai and Binh Dinh as scheduled.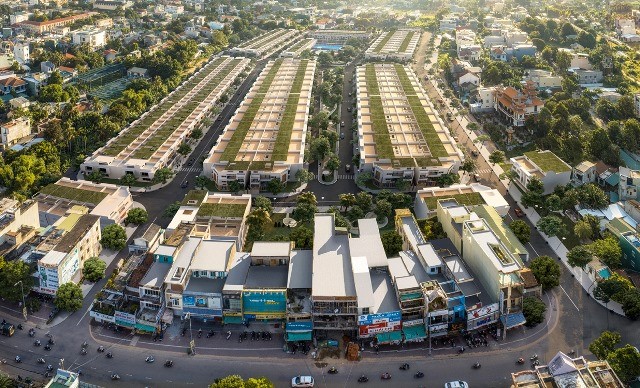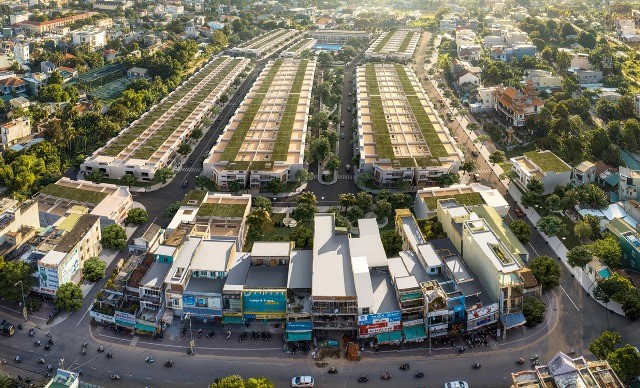 Perspectives of Phat Dat – Bau Ca Residential Area Project (Quang Ngai)
Urbanization percent (%) in Vietnam varies at 37.5% and surely climbs up to 45% by 2020. Such percentage was relatively low relative to other countries; however, its speed of urbanizationn is the highest in the world. Thanks to such figure, the property developers are suggested to concentratee on neighboring areas rather than Hanoi and Ho Chi Minh City markets that are considerably saturated. It is because the neighboring markets offer relatively high GDP/capita and a myriad of opportunities for raising urbanization percentage. "It is very lucrative for developers to pursue such sales orientation", said by Mr. Nguyen Nhat Cuong, Deputy Director of CTS's Research and Analysis Center (HOSE: CTS).
Investment capital is difficult?
In the context of such a tied loan facility condition, it is concerned whether PDR is difficult in mobilizing investment capital for the project. Capital mobilized by bond has been widely adopted by many players.
PDR revealed that at the glance, capital mobilization is difficult. In fact, it is relatively smooth, provided that the project offers strategic potentials and completed legality
Acting as a funding entity, CTS's viewpoint was demonstrated by the traits "close lending monitoring does not mean limiting lending for all property projects. Legally completed projects with good location, supported by feasible business plans, will still be accepted", shared by TCS representative.
Currently, a specific capital mobilization plan is not released. PDR will be consulting with the shareholders and make decision depending on strategically fit contexts. Its 2018 business performance was "perfect" with VND 2.000 billion and VND 640 billion of revenue and profit after tax, respectively. As a result, the 2018 dividend was fulfilled at 20% and the 2019 profit before tax of VND 950 billion will be set.
Source: Vietstock