Three strategies leading to Phat Dat's success story
The New Era of Phat Dat (Ticker: PDR) does not originate from groundless desires, but  through confirmed business results in 2018. Over the past year, PDR has achieved outstanding growth in all aspects of the operation.  What are the elements leading to Phat Dat's success today?
Success is not a destination but a journey; appropriate strategy from Phat Dat's leaders is the key factor determining the success in this journey.  Especially in 2018, PDR's business results exceeded all expectations and the success story of 15-year journey since establishment has infused a firm belief throughout the entire company in a prosperous new era.
Product diversification
A nearly 1,400 km coastline, of gorgeous beaches and renowned bays coupled with well-developed infrastructure with 6 international airports and 7 seaports, make the Central Coast region become the "highlight" for hospitality developments. According to Vietnam National Real Estate Association, the available land fund in Nha Trang and Da Nang is gradually running short and the market shifts to regions such as Binh Dinh and Quang Ngai, etc. which offer great advantages and potentials for tourism, especially for coastal hospitality developments. With the strategy of "Visionary, Sustainable Development", PDR has stepped up its investment and development strategy into these potential regions by securing a large portion of available land fund.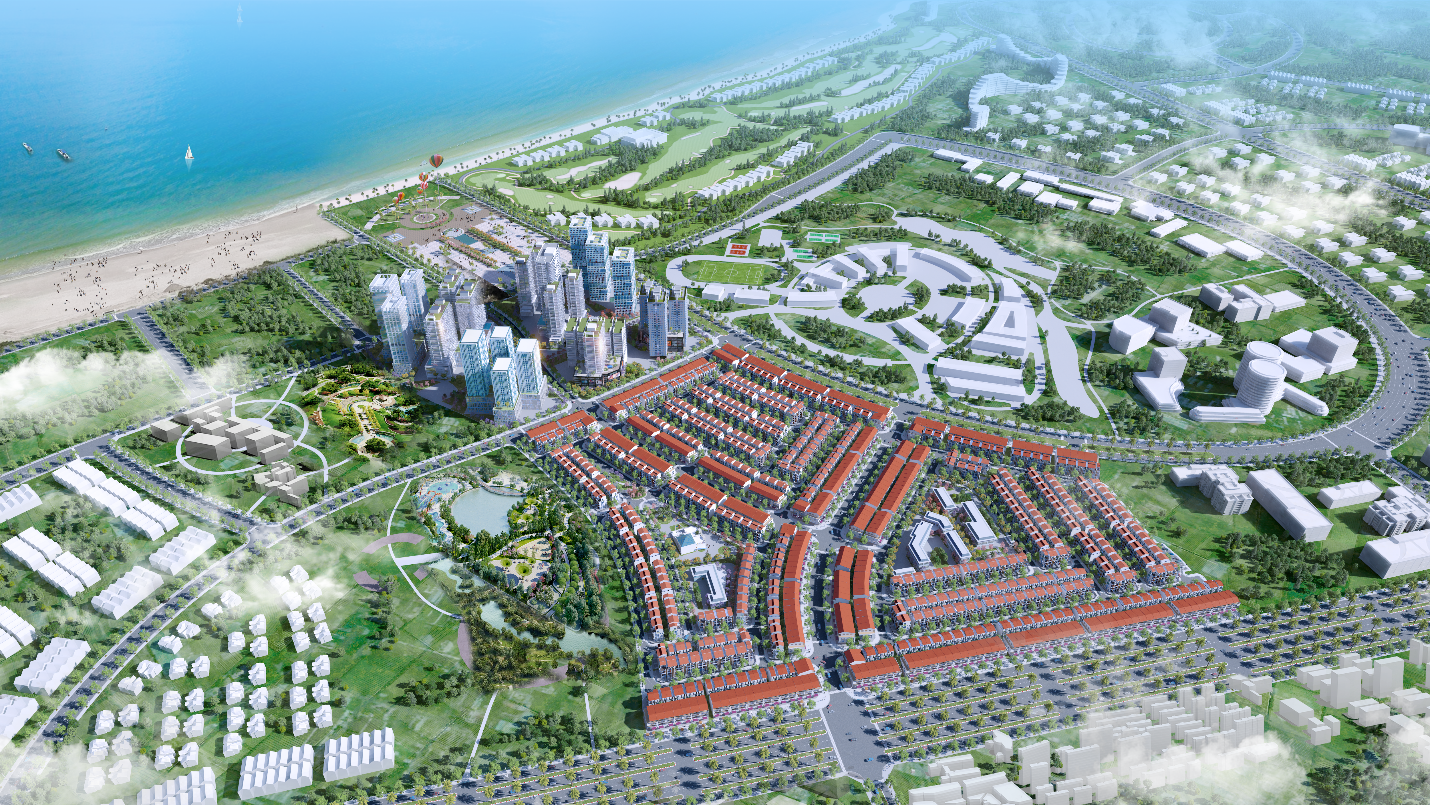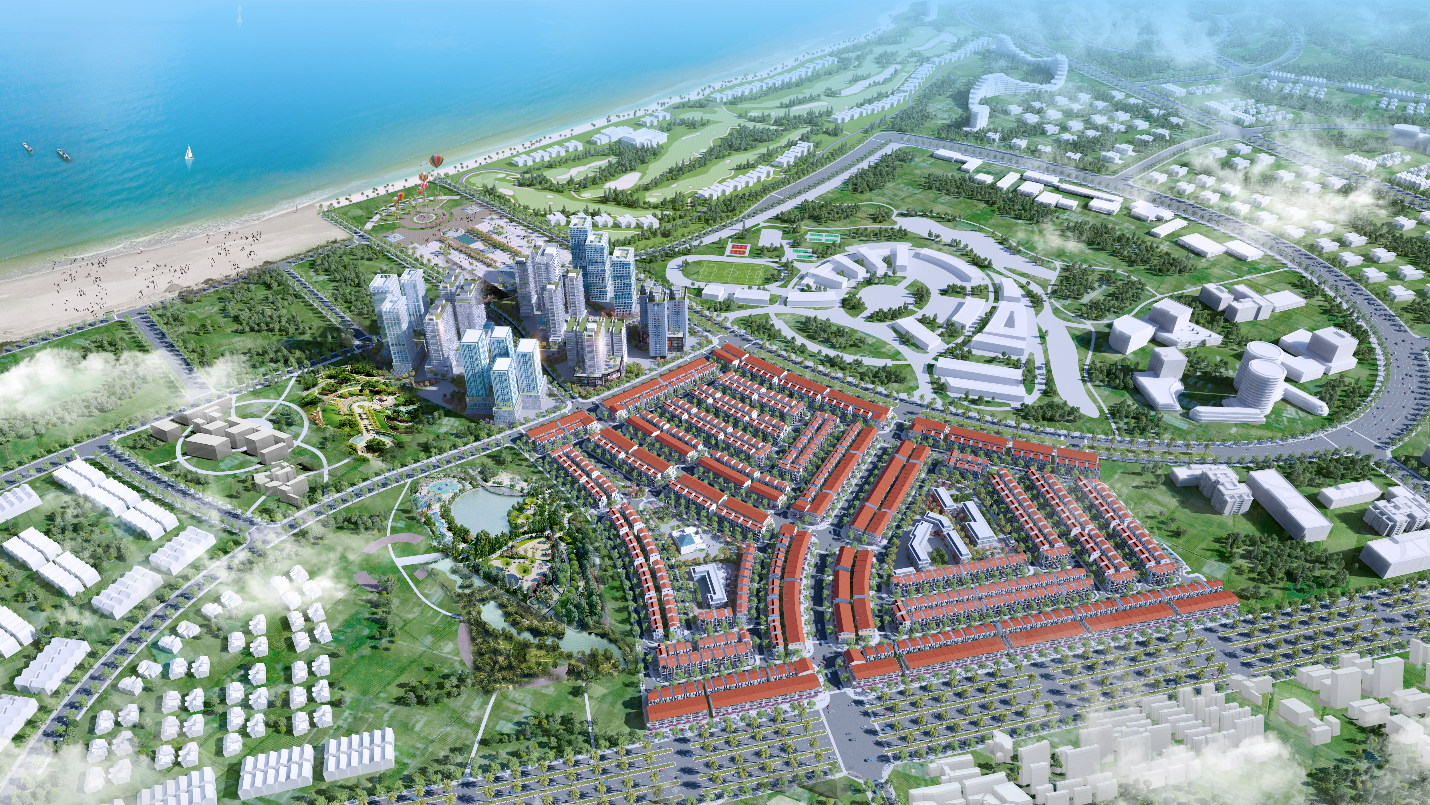 The most vivid evidence for this strategy is  Phat Dat's Bau Ca Residential Project in Quang Ngai Province and Nhon Hoi Ecotourism Urban Area Project in Binh Dinh Province. Nearly 100% of products in these two projects have been sold out, resulting in great revenue and profits for PDR this year.
The product diversification strategy will help PDR diversify its revenue sources, create a breakthrough in both scale and depth, thus, the Company is fully confident in achieving a revenue of VND 9,000 billion and pre-tax profit of VND 1,100 billion respectively in 2019.
Phat Dat has so far been known as a mid- to high-end real estate developer brand, having developed projects in different product segments ranging from large-scale high-end apartments under "The EverRich" brand to townhouse and villa projects
Capacity in project development
Strong financial capability is one of the platforms guaranteeing for PDR to adopt a breakthrough strategy while maintaining safety and stability, not only in 2019 but also for main goals in the near future. Accordingly, PDR's financial strengths are secured, based on existing foundations. Specifically, the new product strategy proves to be very efficient, pushing the speed of product introduction onto the market, resulting in higher cashflow turnover while gaining greater attention from international investors.
In addition, PDR's projects are located in prime locations that not all real estate companies possess. For instance, The EverRich 1 project is located on the main streets of 3/2 and Le Dai Hanh street in the bustling downtown area, or Phat Dat Bau Ca Residential project, located in the very heart of Quang Ngai City, offers ​​a modern and comfortable urban area with much green space for improved living quality.
Recently, PDR has completed the infrastructure and sold out 100% of the low-rise products in Zone No. 4 – Nhon Hoi Urban Area, Binh Dinh in less than 7 months from the date of winning the land bidding. This is the most persuasive evidence of PDR's capabilities and experience in real estate development built on four main pillars of complete legal procedures, fast construction speed, strong financial capability and good reputation.  One of the secrets to PDR's great success with the low-rise products in Zone No. 4 is good urban planning including pedestrian streets connected directly to the beach, coastal streets, shopping center, schools and lake, etc., forming an attractive and unique coastal resort complex.
Principle of mutual benefit
The fact that Phat Dat is ranked Top 10 Best Listed Companies in 2019 by Vietnam Report partly confirms that PDR has always gained good trust from all stakeholders, from suppliers, contractors, financial partners, customers to authorities.
PDR is widely known as a company that always value and respect the principle of mutual benefit (win – win principle) in all of its relationships. This philosophy ensures stakeholders to achieve success in every partnership with PDR.
This also serves as a foundation for the company to sustain long-term cooperations, based on confidence and trust of the stakeholders.