Welcome the Italian trade mission to visit and work in Phat Dat
As part of a business meeting in Vietnam held in Ho Chi Minh City from 26 to 28/06/2018, the same day 28/06/2018, at the headquarters of Phat Dat Real Estate Development JSC, the Italian Trade (ITA) delegation, in collaboration with Federlegno Arredo (FLA) together with representatives of the HCMC Association of Construction and Building Materials (CASA) had a meeting to meet and explore some typical real estate projects of Phat Dat.
On the ITA side, there was Mr Paolo Lemma – Head of the Italian Trade Representative, Mrs Valeria Sotera – International Promotion Project Manager, together with a number of well-known Italian furniture companies; for the representative of Vietnam, accompanying with the delegation as Mr. Truong Phu Cuong – President of SACA. Representative of Phat Dat delegation, Mr. Pham Trong Hoa – Deputy General Director of Construction, and some leaders of the company.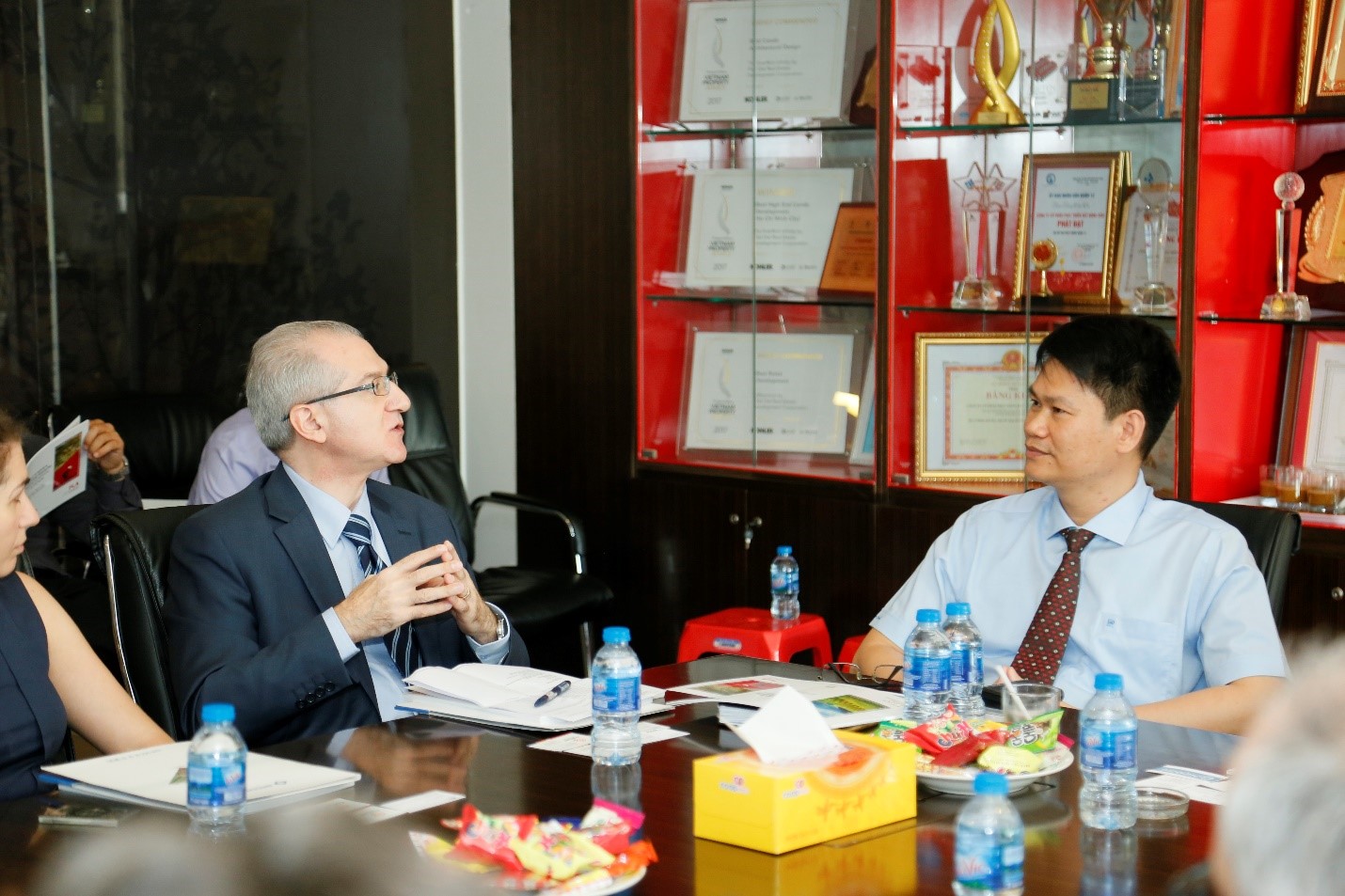 Deputy General Director of Construction – Mr. Pham Trong Hoa (right) and Mr. Paolo Lemma – Chief Representative of the Italian Trade Mission
Both parties had a meeting and work in the atmosphere of fun and close. Phat Dat has introduced the development process as well as the business situation of the company. At the same time, we introduce the projects and works that the company has been implementing. After the meeting, representatives of ITA, Mr. Paolo Lemma said that the meeting and contact today is an opportunity for Italian businesses to learn more about real estate companies in Vietnam. This will help Italian businesses to increase their opportunities and expand cooperation in many areas, in which the real estate sector in Vietnam is considered as an emerging market in the region, there are many potential. It is very promising for Italian businesses.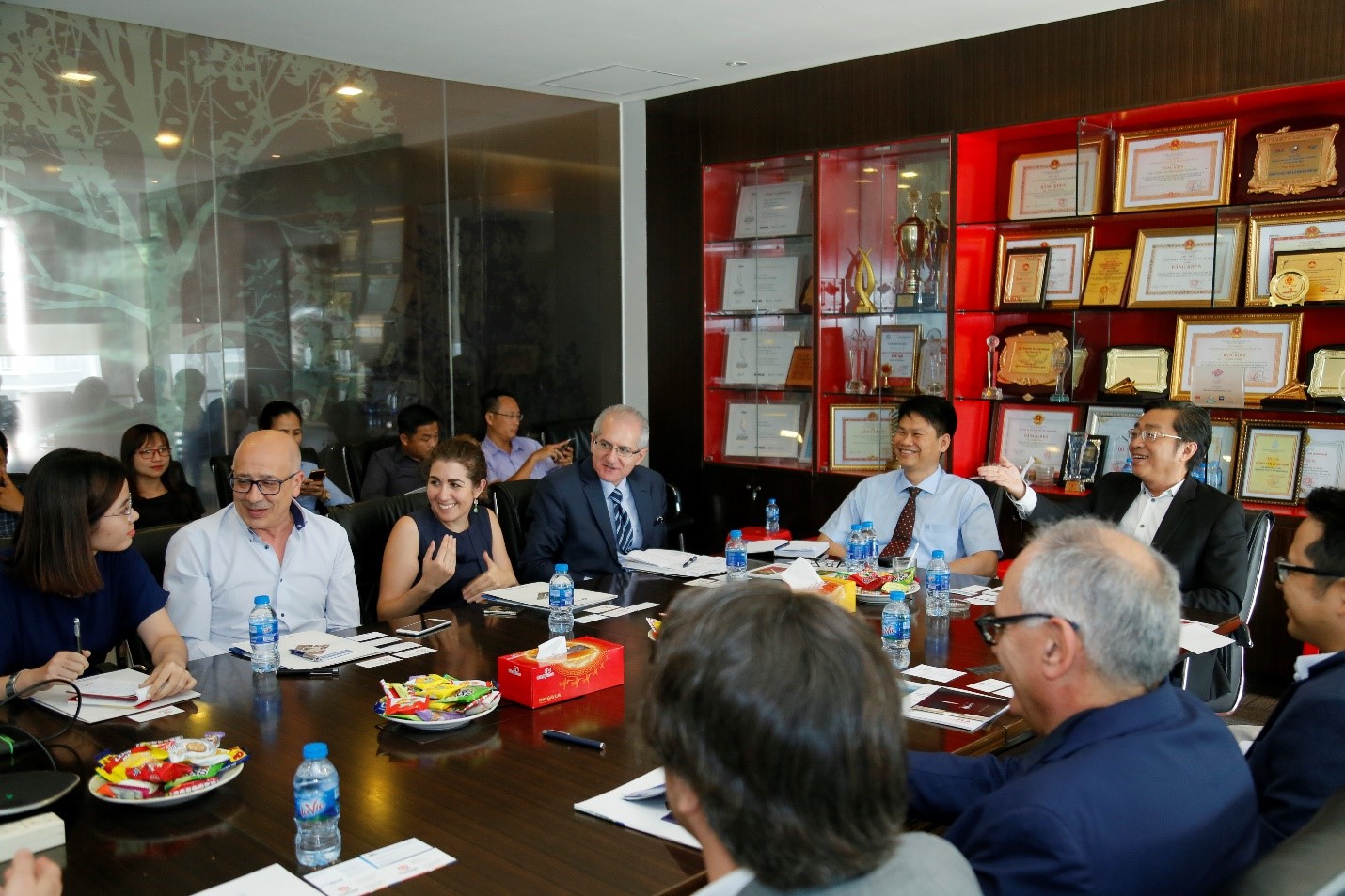 The meeting took place in a fun and intimate atmosphere
The mission also appreciated the status of activities, positions and especially the projects, real estate projects in the high-end segment of Phat Dat such as The EverRich Infinity, Millennium, or the development of resort projects such as Marriott Hotels & Resorts Hoi An and Westin Hotels & Resorts Nha Trang. At the same time, we appreciate the direction and goals that Phat Dat has set in the coming time.
At the end of the meeting, the delegation was guided by the company's leaders to visit sample houses and business projects of Phat Dat.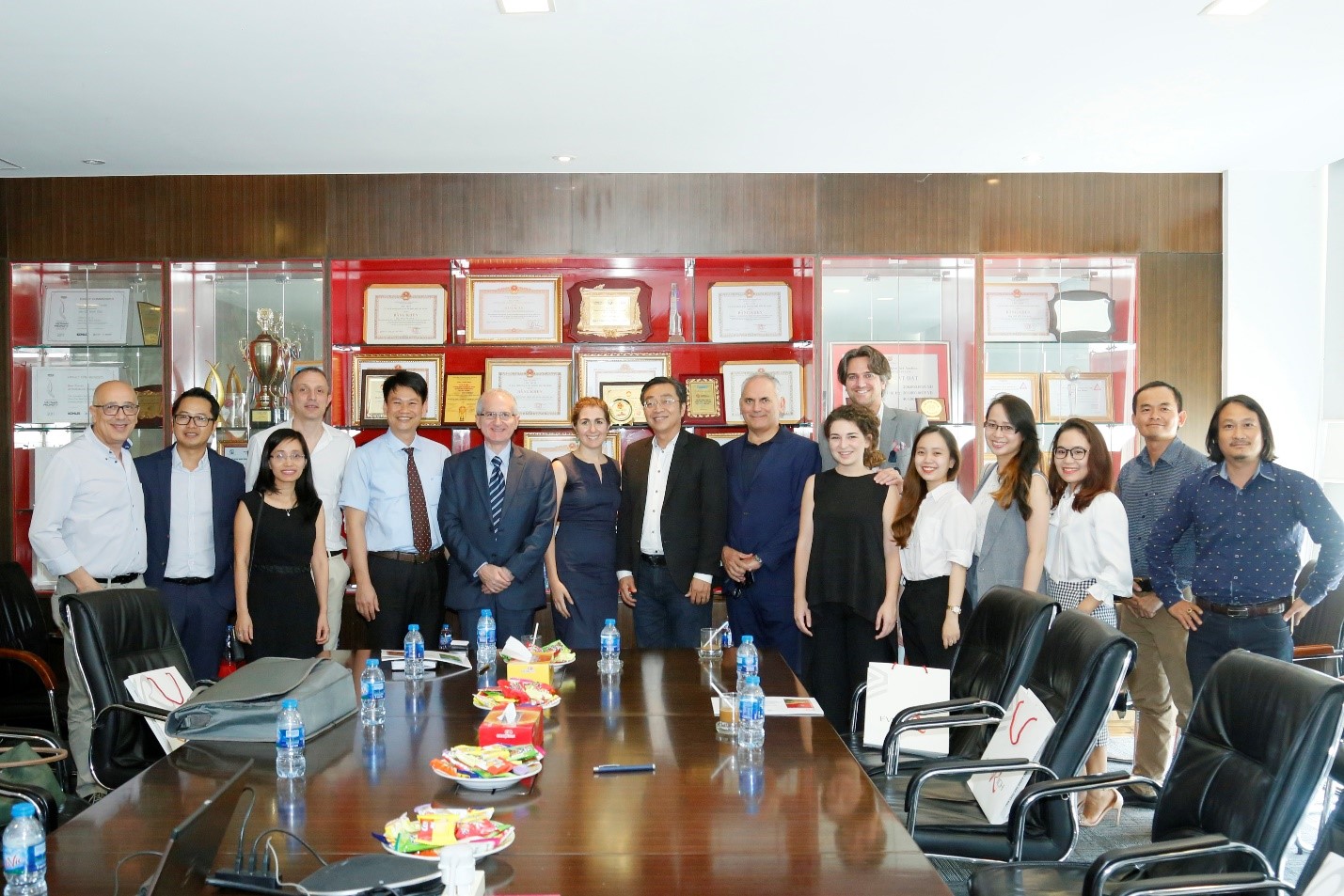 Deputy General Director of Construction – Mr. Pham Trong Hoa (5th from the left) with the delegation take photo