Within 2 years, Phat Dat pays about VND 1,000 billion of tax obligations to the National Budget
Since its establishment, the Company has always strictly abided by and complied with the State's regulations on tax declaration and payment. In recent years, the Company has been commended by the Ministry of Finance, the General Department of Taxation, Ho Chi Minh City Tax Department, and the People's Committee of HCMC for its high compliance with tax regulations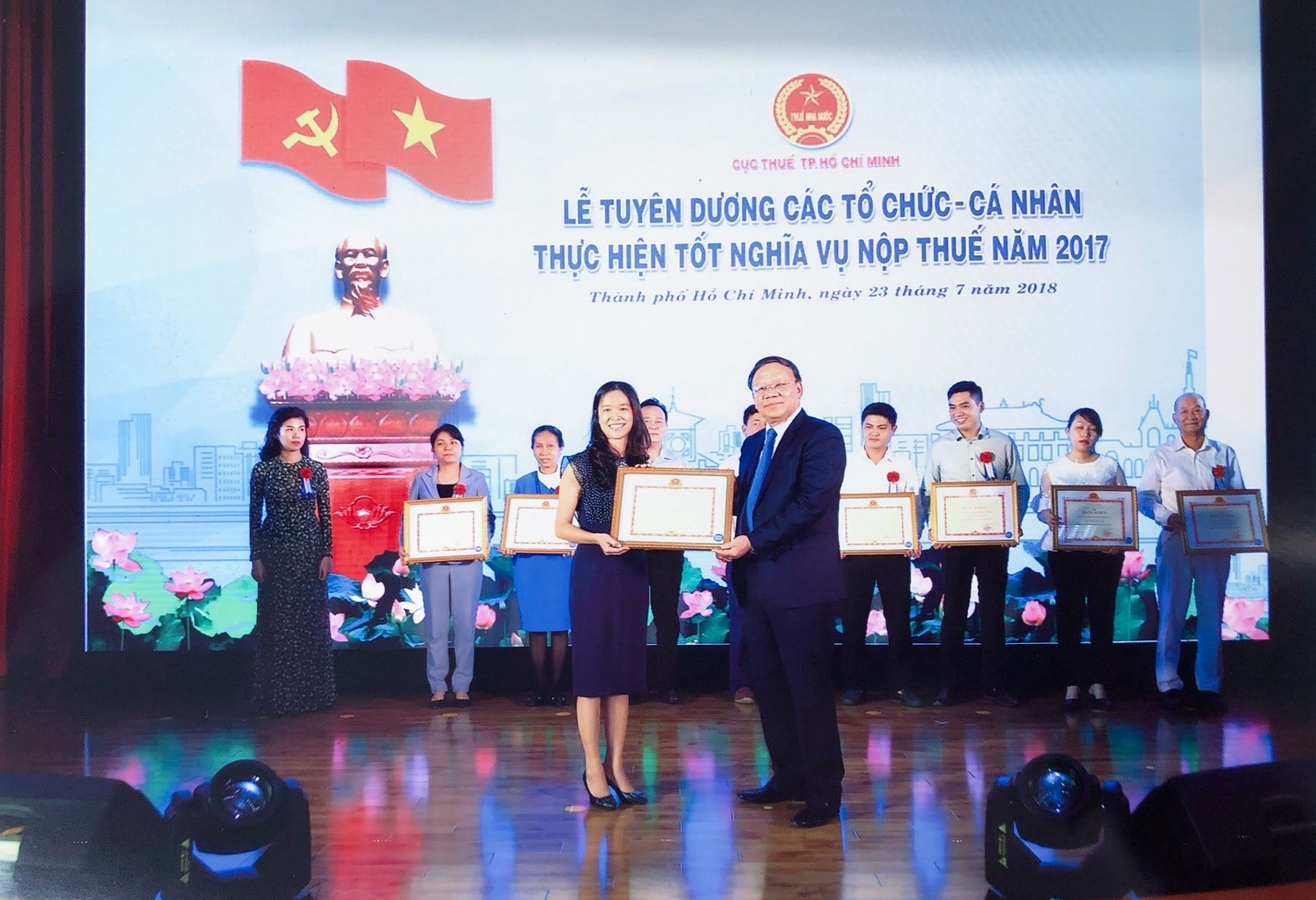 Representative of Phat Dat (left) receiving the Certificate of Merit from the Minister of Finance for "Having good achievements in tax declaration and fulfillment"
Despite the unpredictable Covid-19 pandemic greatly affecting many enterprises since 2019, PDR successfully completed the F2019 and F2020 business plans approved by the General Meeting of Shareholders. Therefore, beside the dividend payments to shareholders, the Company fulfilled its tax obligations to the National Budget regarding the value-added tax, corporate income tax, and individual income tax. Details are as follows: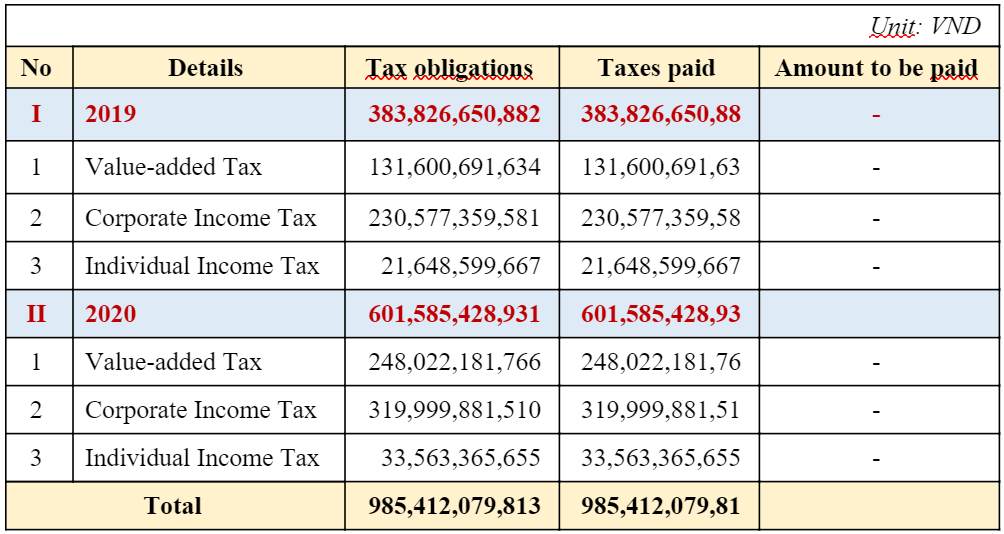 (Source: Phat Dat Real Estate Development Corporation)
On 27th April 2021, Ho Chi Minh City Tax Department issued the Tax Inspection Decision No. 574/QĐ-CT-TT about the F2019-F2020 tax inspection of the Company.
After more than 1 month of checking documents and comparing data, in the afternoon of 14th June 2021, the Company received Decision No. 1655/QĐ-CT signed on 14th June 2021 from Ho Chi Minh City Tax Department regarding the fines for tax-related administrative violations. On the same day, 14th June 2021, the Company paid the full amount of VND 292,201,952 as notified by the Tax Authority to the State Budget and disclosed information as regulated by laws.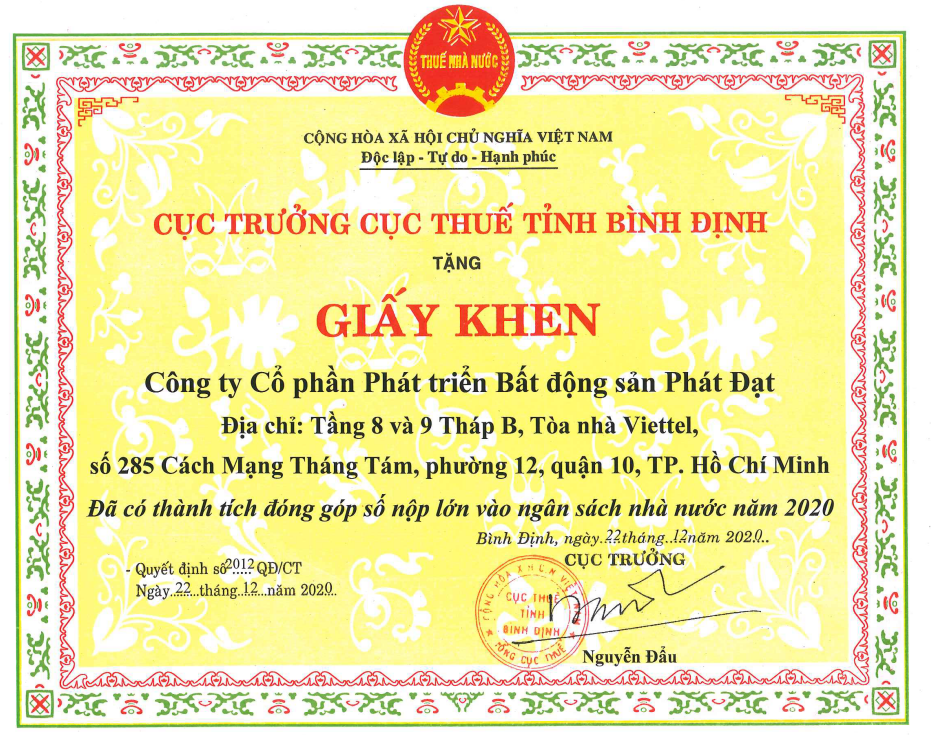 Phat Dat receiving the Certificate of Merit awarded by the Binh Dinh Province Tax Department for the achievement of high contribution to the National Budget in 2020.
As a listed enterprise on the Ho Chi Minh City Stock Exchange since 2010, Phat Dat has always transparently publicized its financial statements with the highest compliance to the applicable laws and, at the same time, fulfilled its tax declaration and payments as regulated by the State. These are the guiding principle in all business and investment activities of the Company.