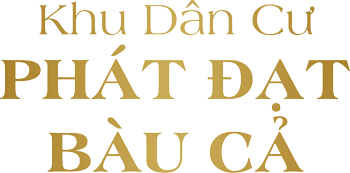 PROJECT OVERVIEW
Phat Dat Bau Ca residential located in the center of Quang Ngai city, the project based on idea of a modern residential, comfortable with green space, various utilities and conectivity.
Phat Dat Bau Ca residential brings a green living space with green trees surrounding, the water square project, grass hill, walking square, outdoor relaxation area, central park. With green utilities, the project help residents enjoy living space with fresh air, in the midst of a noisy city.
With the purpose of affirming the value of Phuc Loc Gia Khang, Phat Dat Bau The resident creates a comfortable, dynamic and modern living space in line with modern life. The project is invested in a system of facilities and services, including: swimming pool, yoga, children's playground, outdoor gym, chess area, tennis court, mini soccer field, outdoor grill garden, coffee shop … all to give residents a complete relaxation space and a good living environment.

Site area
7,7 ha

Construction area
38,761 m2

Transport area
28,954 m2

Green space area
9,421 m2

Product
Lot

Number of lot
325 lots

Start of construction
Quarter 2/2018

Handover
Quarter 4/2018
Location
Located on Quang Trung Street – the busiest route in Quang Ngai City. People can easily connect to the center with a few minutes' drive. Quang Ngai Station, bus station, hospital, tourist … in a radius of 2km, very convenient for work and life.
Contact
PHAT DAT REAL ESTATE DEVELOPMENT CORP
Address
Viettel Complex Building, 8th - 9th Floors, Tower B, 285 Cach Mang Thang Tam Street, Ward 12, District 10, Ho Chi Minh City
Fill the form to download brochure
Thank you for submitting information
We will reply to you as soon as possible.