Employee committment – the ultimate objective to develop the unique and different corporate culture
Employee commitment – the ultimate objective to develop the unique and different corporate culture
PDR brand is closely linked to high-end real estate projects, resorts, other services, long-term community and social development activities and unique cultural traits which is hard to find elsewhere. This is also the objective to develop the corporate culture pursued by the Chairman, Mr. Nguyen Van Dat.
Over the course of nearly 14 years of development, Phat Dat Group is well known through PDR, as one of very few trustworthy and high-end property developers in Vietnam. The Group's fame is solid thanks to its flagship projects which always set market benchmarks, such as the EverRich 1 located at Le Dai Hanh – Ba Thang Hai Intersection; The EverRich Infinity as for 5-star resort located at 290 An Duong Vuong, District 5. In 2017, PDR's business success was marked by Millennium Project in the most beautiful track, Ben Van Don, District 4.
PDR is known as one of members of Phat Dat Group, the multidisciplinary investment corporation where Mr. Nguyen Van Dat is the chairman. The Group incorporates many member companies, which operate across various businesses, is striving towards a strong brand through practical activities, improving work environment and enhancing employees' personal development. It aims to develop an ideal working environment where every member loves and calls it as their second home. Once employees really trust in the Company and they are proud and happy to be a part of PDG, the brand will gain strong recognition.
Phat Dat Group's success is also recorded in a wide range of fields, namely: investment and development of high-end real estate projects; resorts and other services. Recently, two outstanding projects, i.e., Marriott Hoi An and Westin Nha Trang, were announced to be launched and operated by member company under T.A.M Group.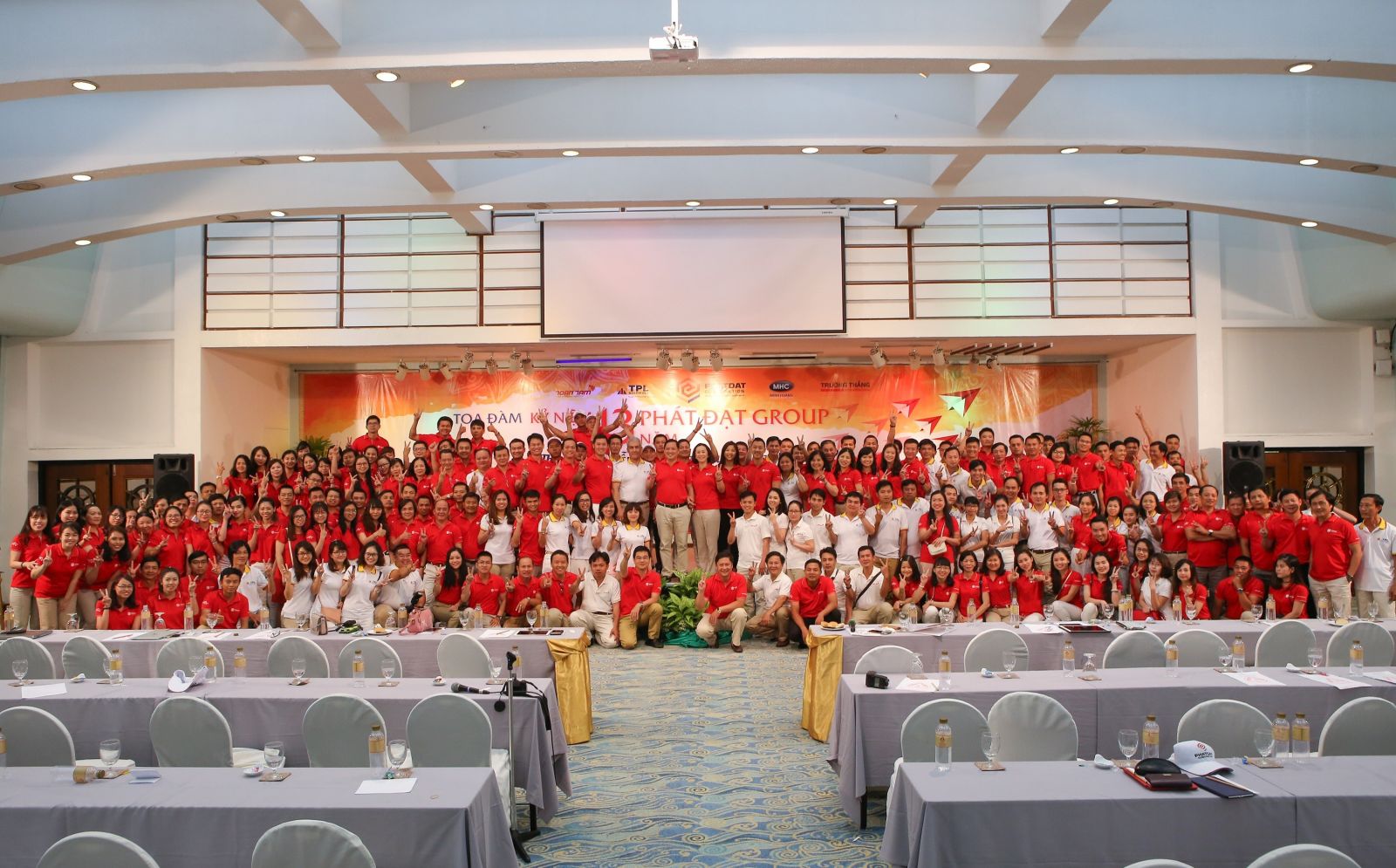 Phat Dat Group's 2017 Team Building Program in Thailand
As a group with a grand strategic vision, its top priority is pinned to HR engagement and creating a better life for employees. This is not the first time that HR engagement-initiatives are taken by Phat Dat Group. Previously, a series of employee engagement activities were carried out, such as: Monday breakfast, which eventually function as a family homecooked breakfast whereas all employees and management area gathered, connecting over a meal together.
Employee beneficial policies are efficiently improved for those making great contributions to the Group's sustainable growth. No personal branding needed, rather than the Group's brand as a whole.
The Group's 2017 Thailand Team Building Program was an important new page for both Management and employees when the Group's image as a professional organization was introduced with great unified pride through meaningful contents. Lead by change is also a strategy embraced by the Group to catch up with the world and other major players.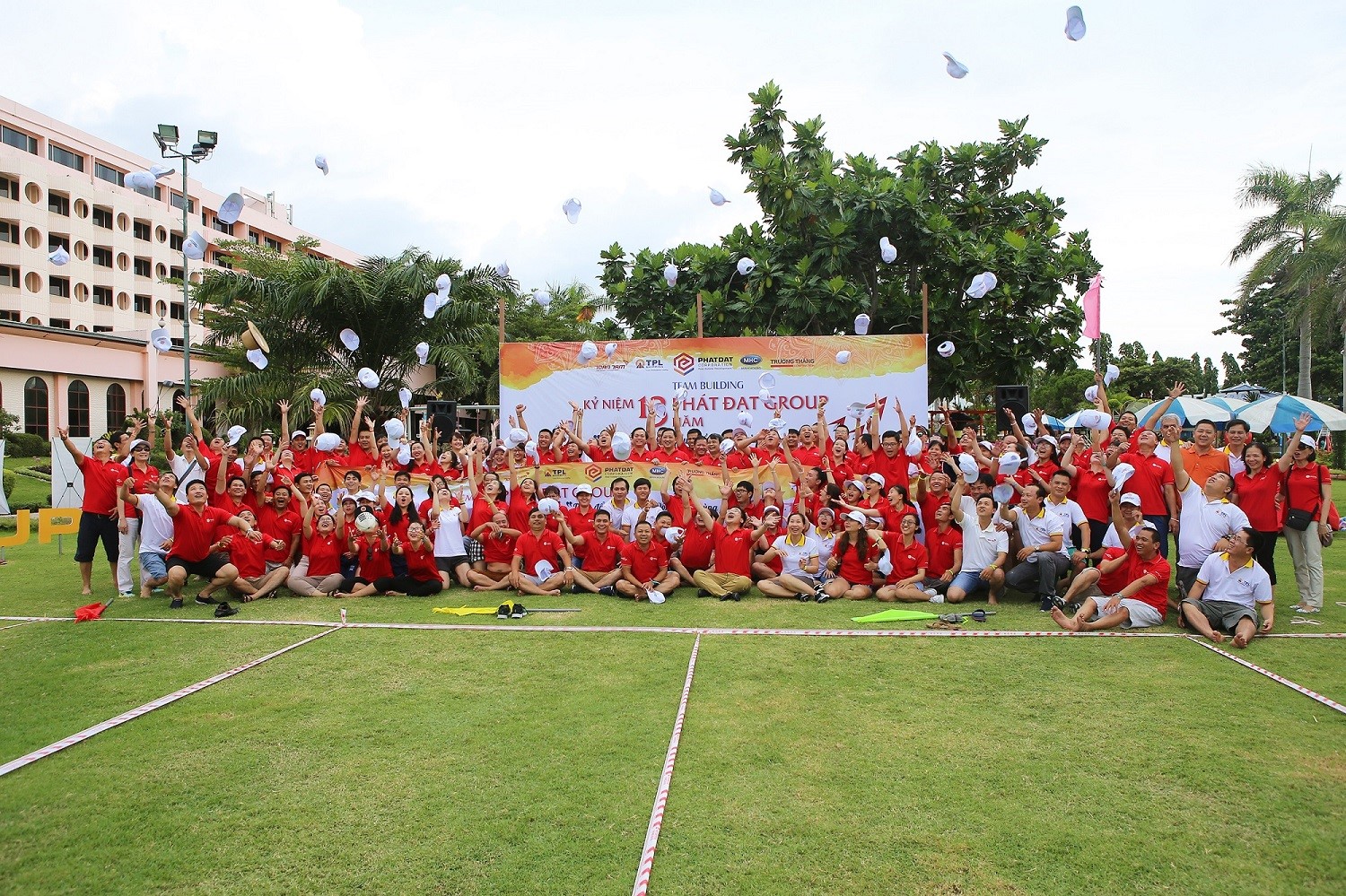 Phat Dat Group's 2017 Team Building Program in Thailand
The Group's active changes are available to demonstrate in the 2018 Singapore Team Building Program held on next September with young and energetic activities. This is also a showcase of the Group's core values.
"We have successfully overcome recent difficulties and challenges. We hold dear of our corporate culture as our great pride throughout the development. It includes commitments to share success with our employees, partners, investors and improvement of living quality for the community; creating respect and trust through active impacts from great achievements and contributions to the society; developing the long-term competitive advantages as well as the good and long-lasting values for the community and the society; developing business group that operates across industries and sectors.", shared with the press by the Chairman of Phat Dat Group Management Committee.