Phat Dat sponsors the World Cup Billiards Carom Award
With the approval of the General Department of Sports and the People's Committee of Ho Chi Minh City, the Department of Culture and Sports in collaboration with the Federation of Asian Billiards (ACBC) and Department of Billiards under General Department of Sports Ho Chi Minh City 2018 organizing Billiards Carom 3 Award at the Nguyen Du Sports and Cultural Club (116 Nguyen Du, District 1) from 21/05 to 27/05/2018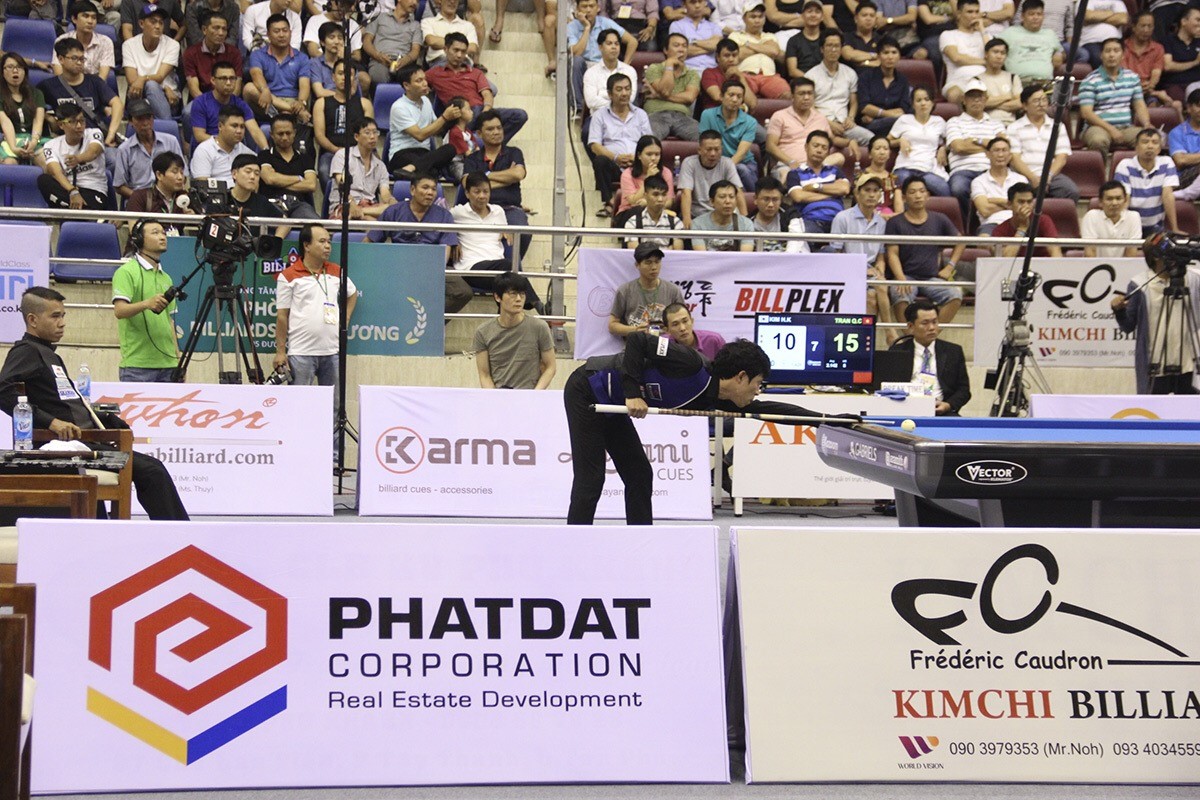 The Billiards Award brings together top players in HCMC
The World Cup Billiards Carom 3 in 2018 will be held on the occasion of the 128th birthday of President Ho Chi Minh (19/05/1890 – 19/05/2018) with many festive activities and culture of the City.
The World Cup Billiards Carom 3 in Ho Chi Minh City 2018 attracts 132 top players from 17 countries and territories of Europe, South America, Africa, Japan, South Korea and Vietnam. This is a great honor of Billiards Vietnam when the World Billiards Federation (UMB) continues to give the right to host a world-class tournament for the fourth consecutive year. Worldcup is the official tournament of the UMB, held periodically in countries with the world's strongest Billiards movements such as Germany, Portugal, Greece, France, Turkey, Egypt, Colombia, Japan, Korea …
Billie Gabriel (Holland) is the main sponsor, Phat Dat Real Estate Development Joint Stock Company is the co-sponsor of this tournament. Pham Trong Hoa – Deputy General Director of Phat Dat JSC was present at the opening ceremony as well as awarding to the champion athletes and closing ceremony of the tournament on 27/05/2018.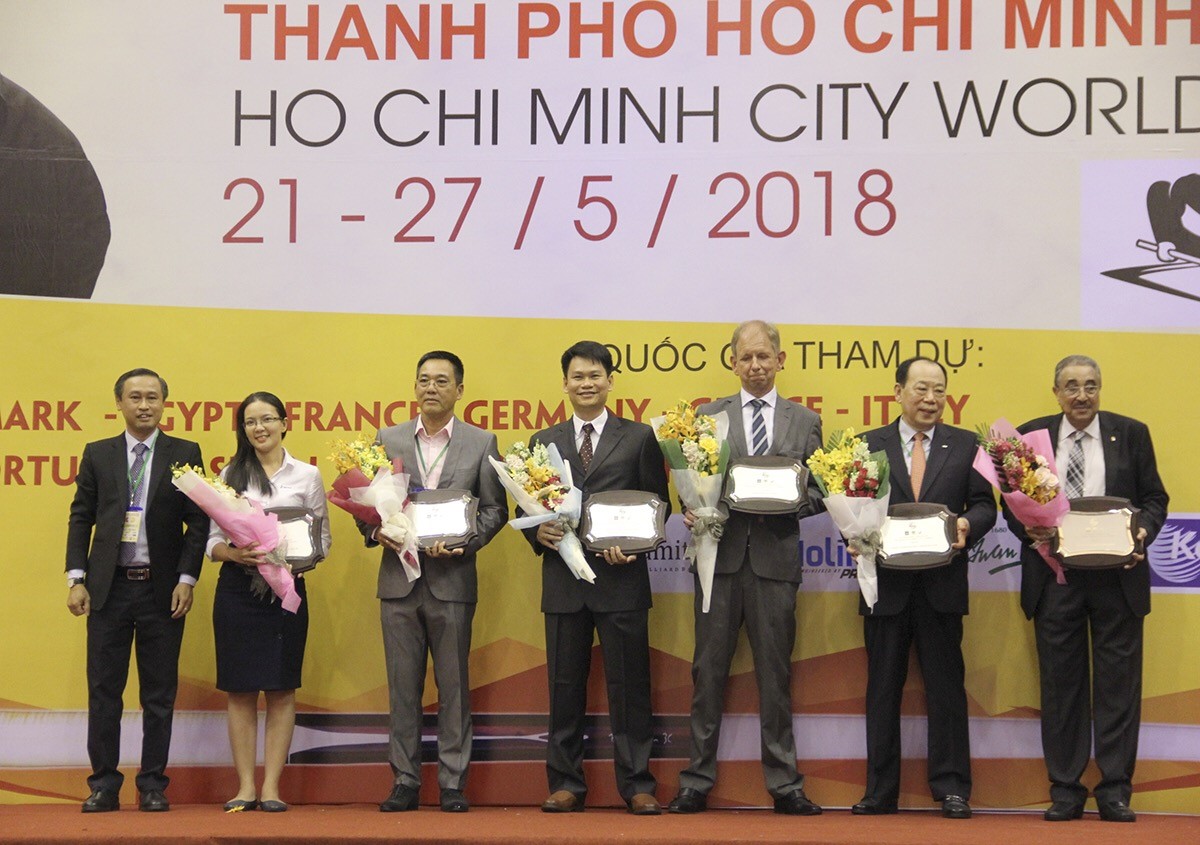 Deputy General Director Pham Trong Hoa (middle) representing for Phat Dat to attend the ceremony